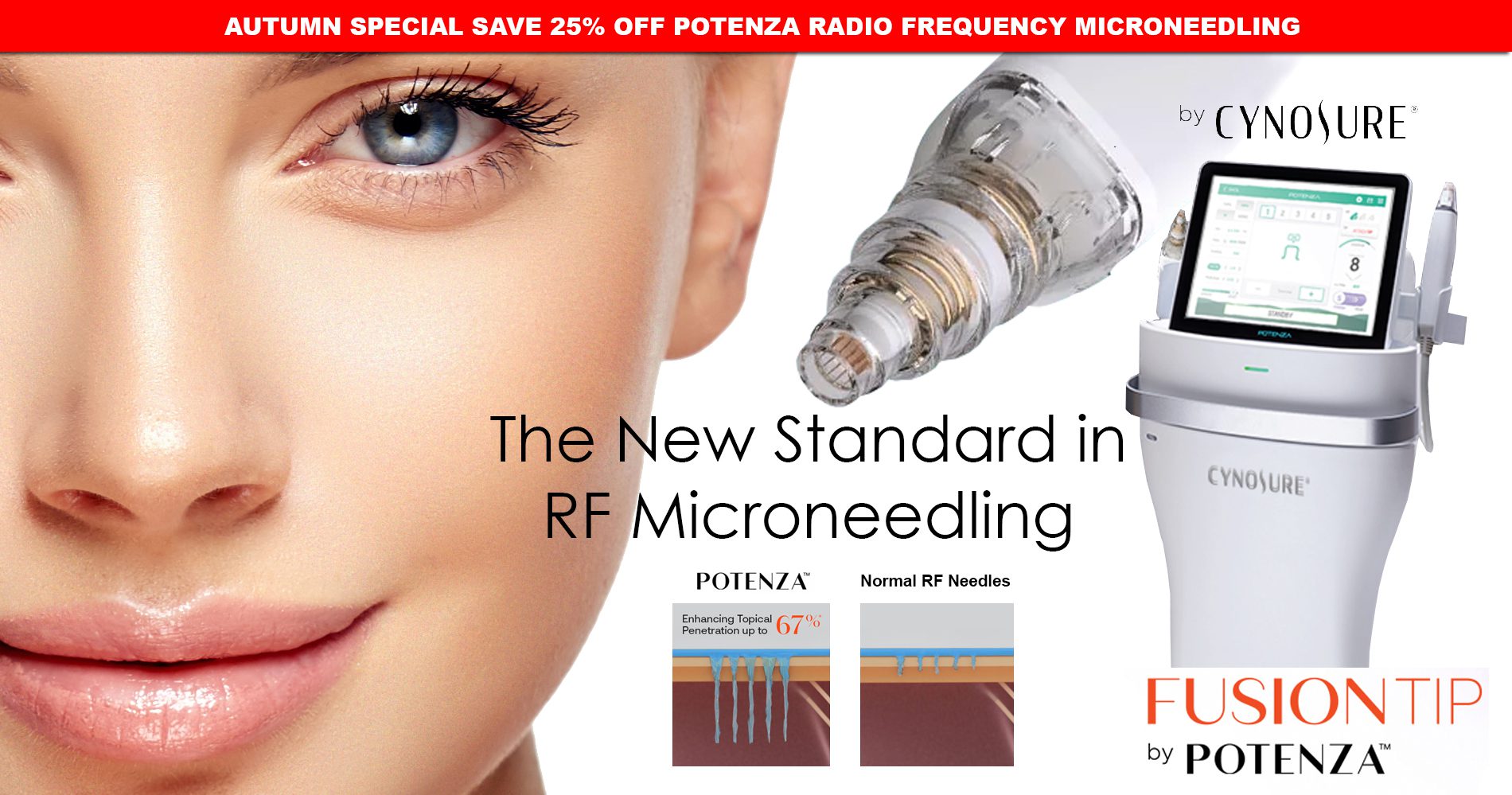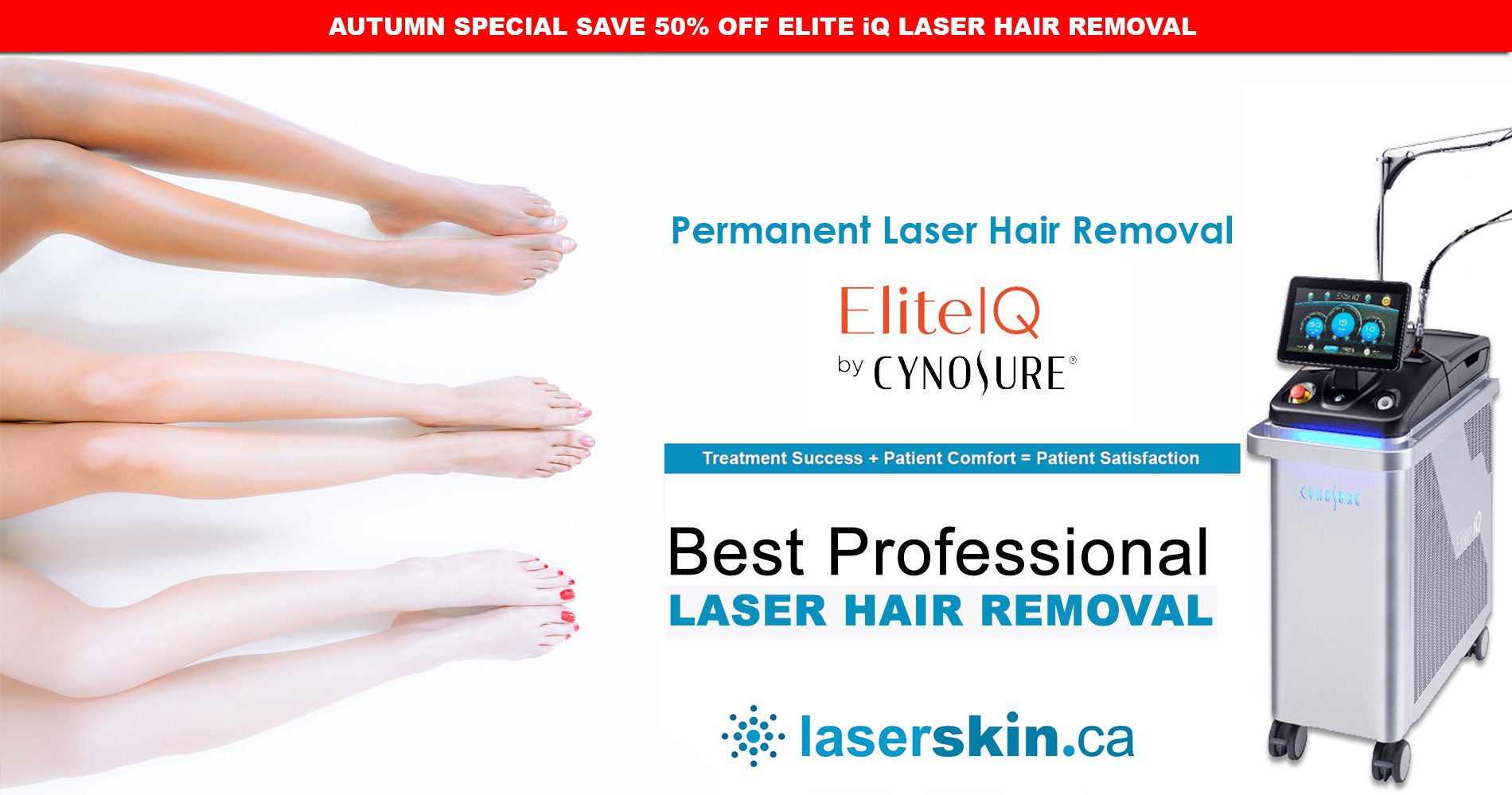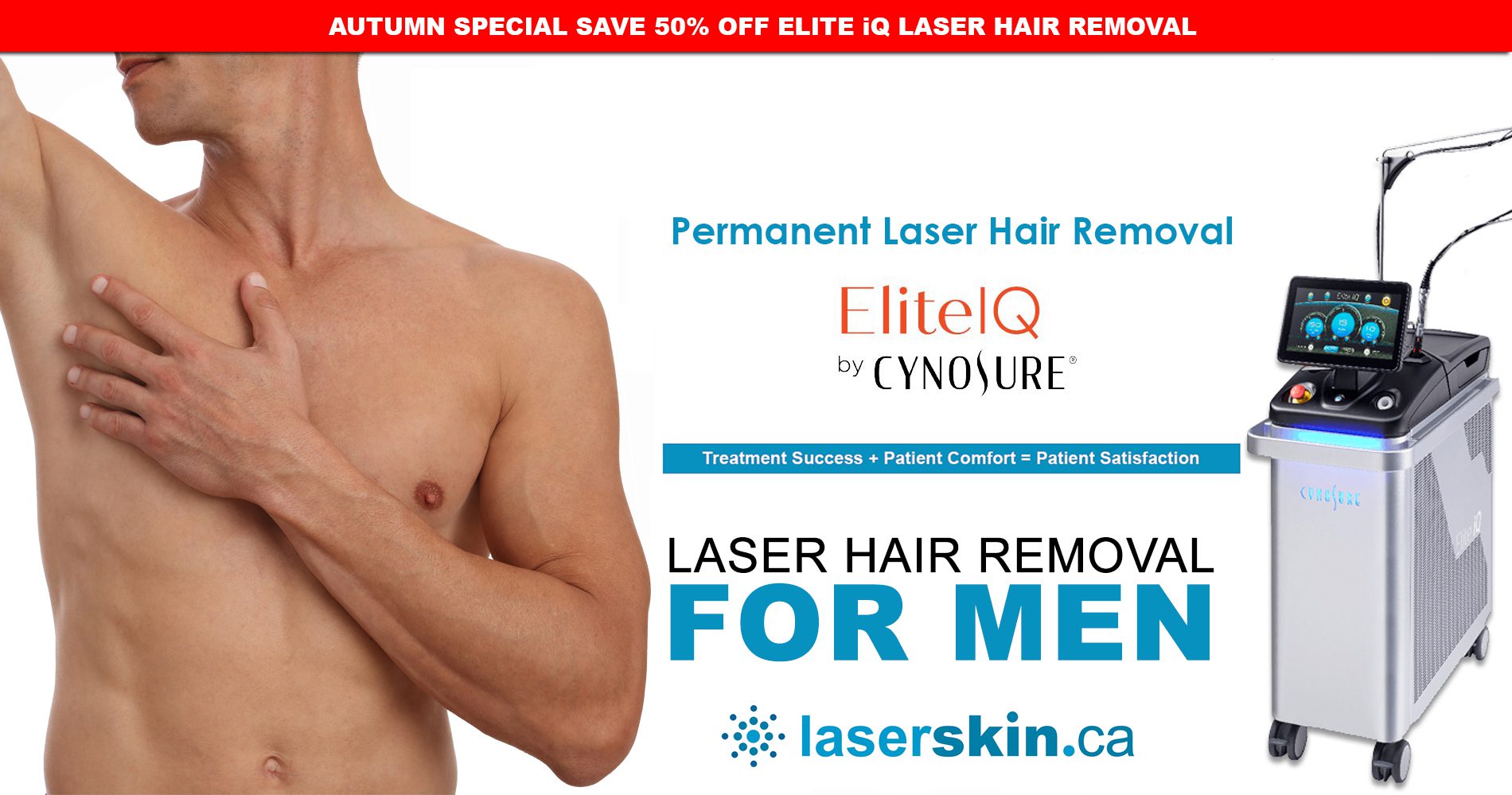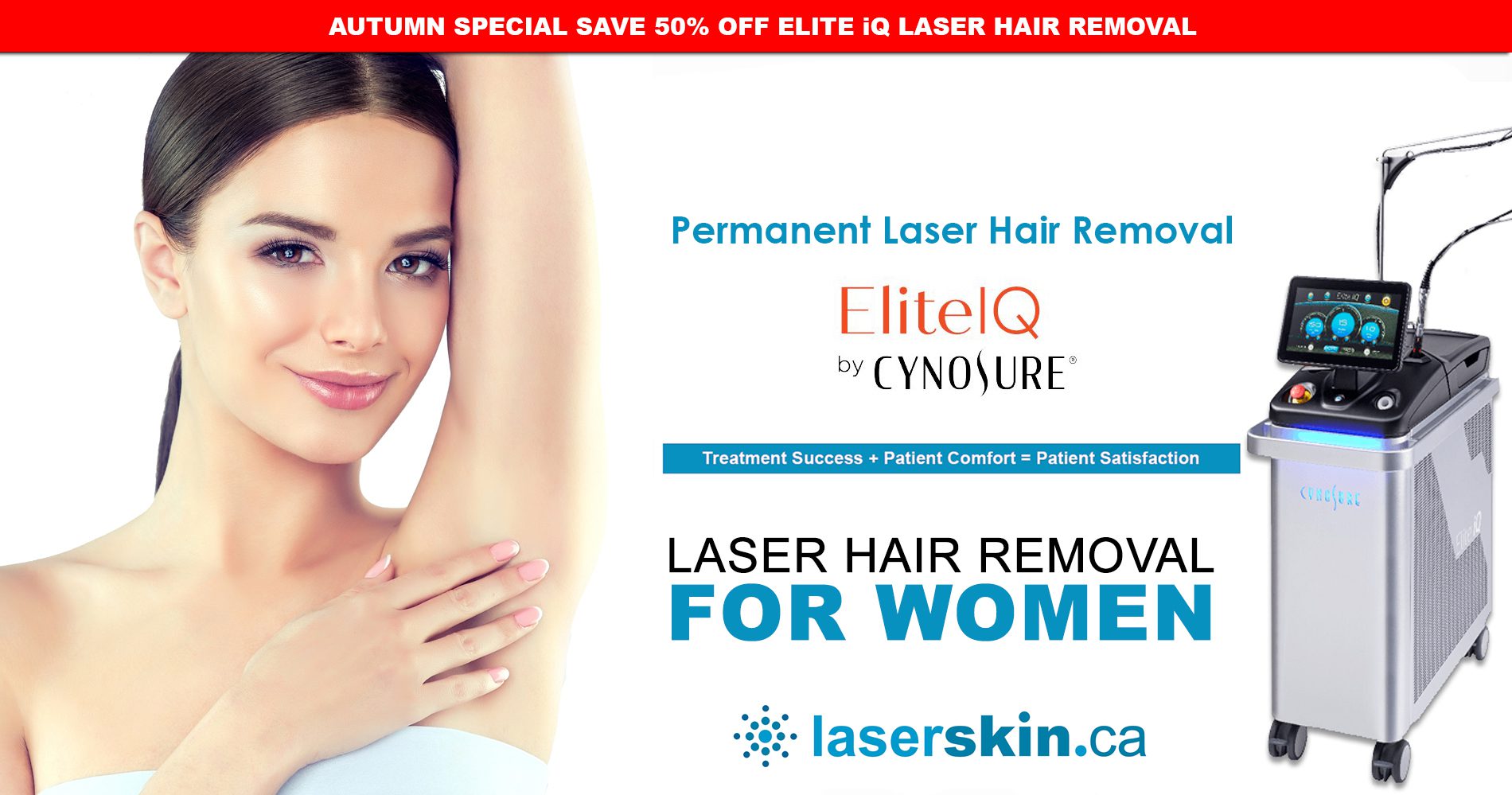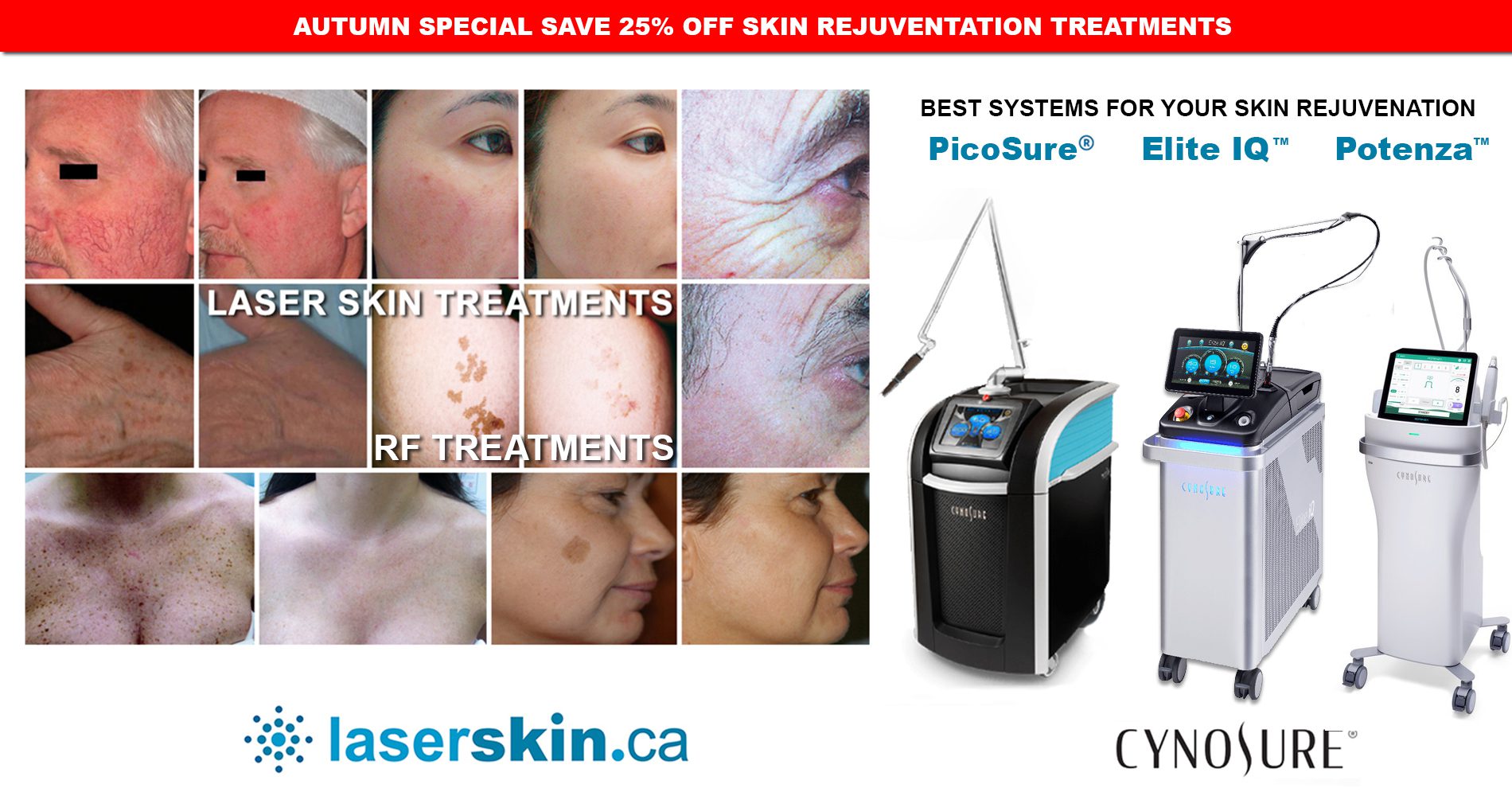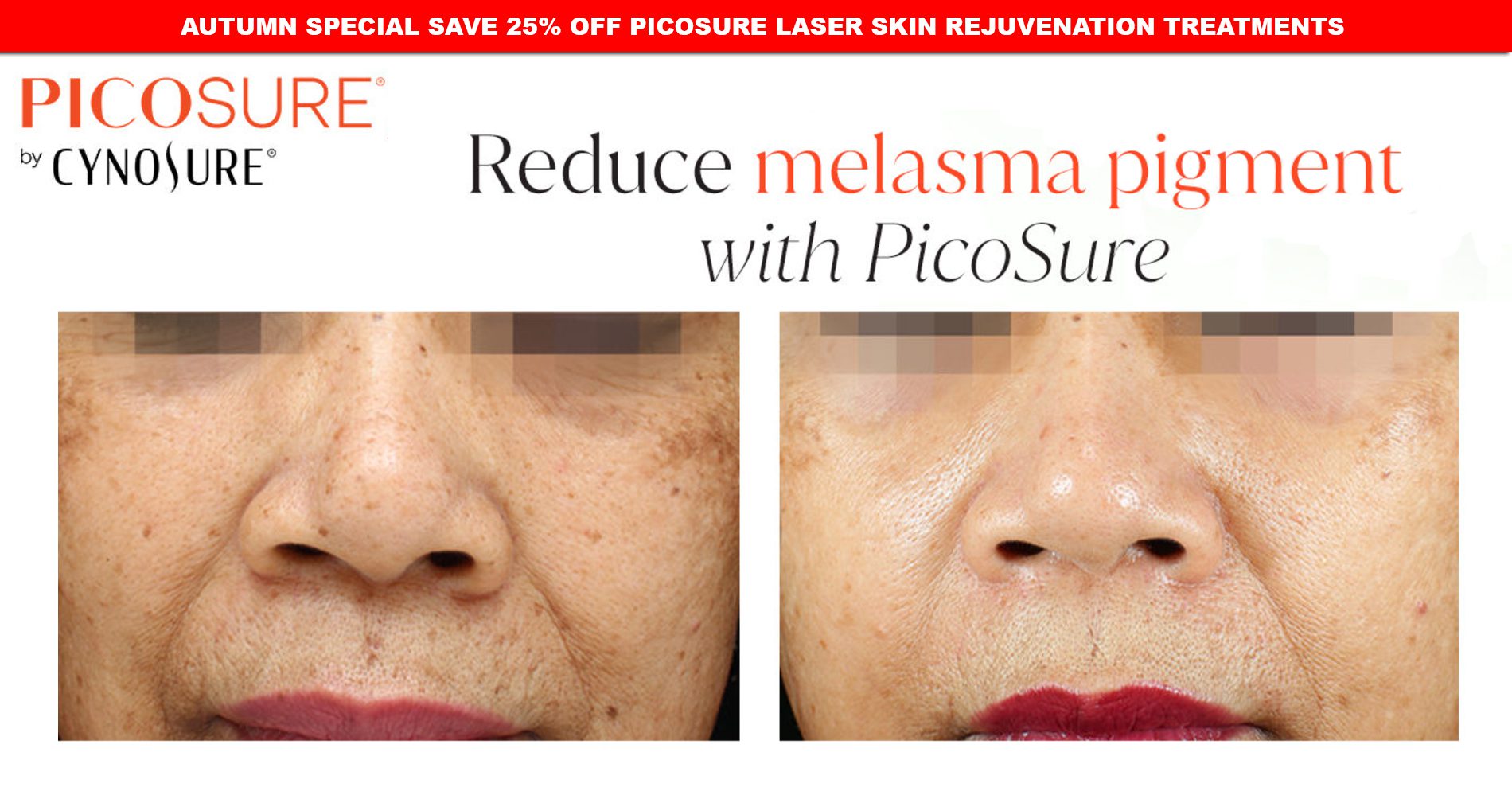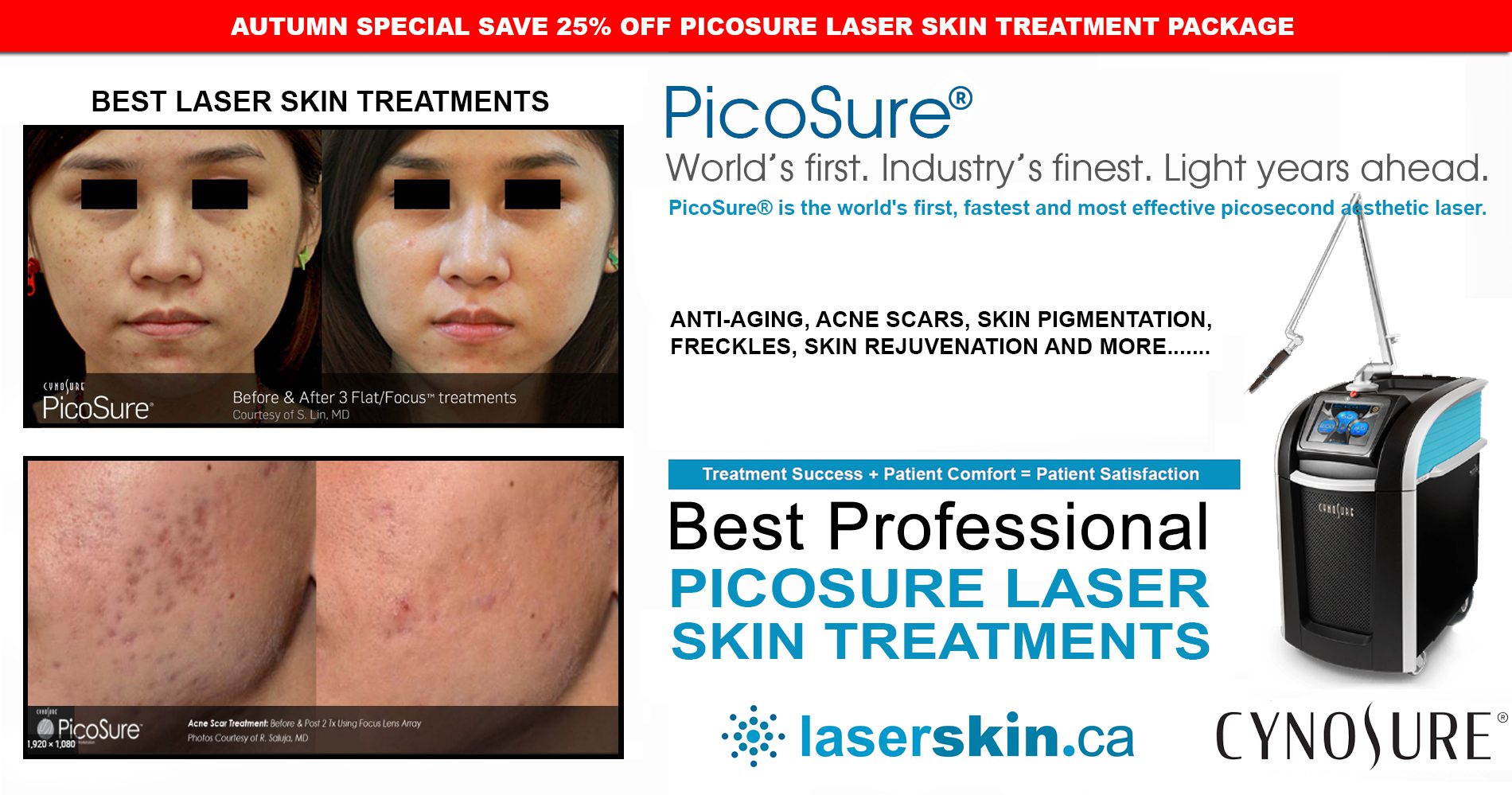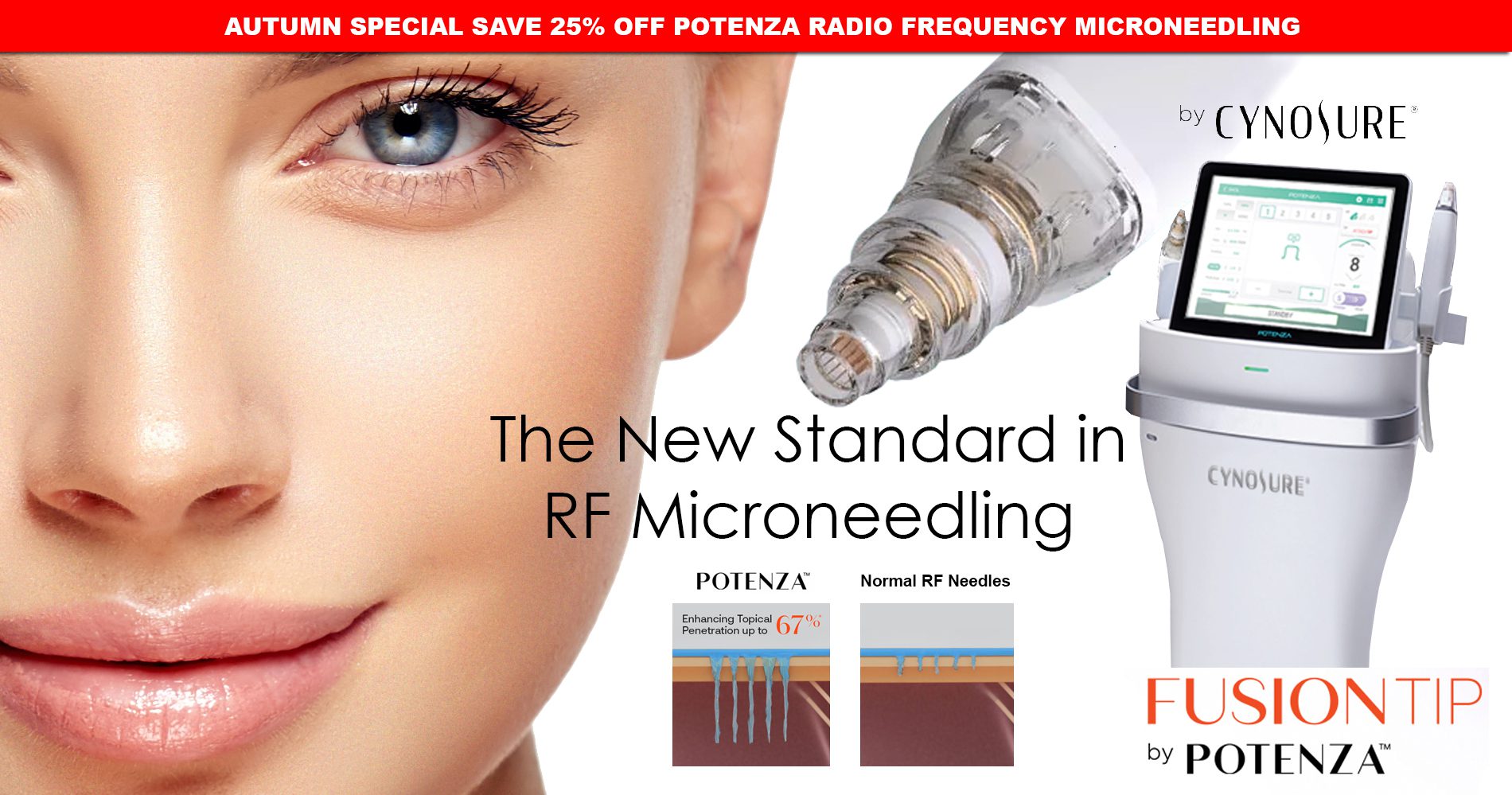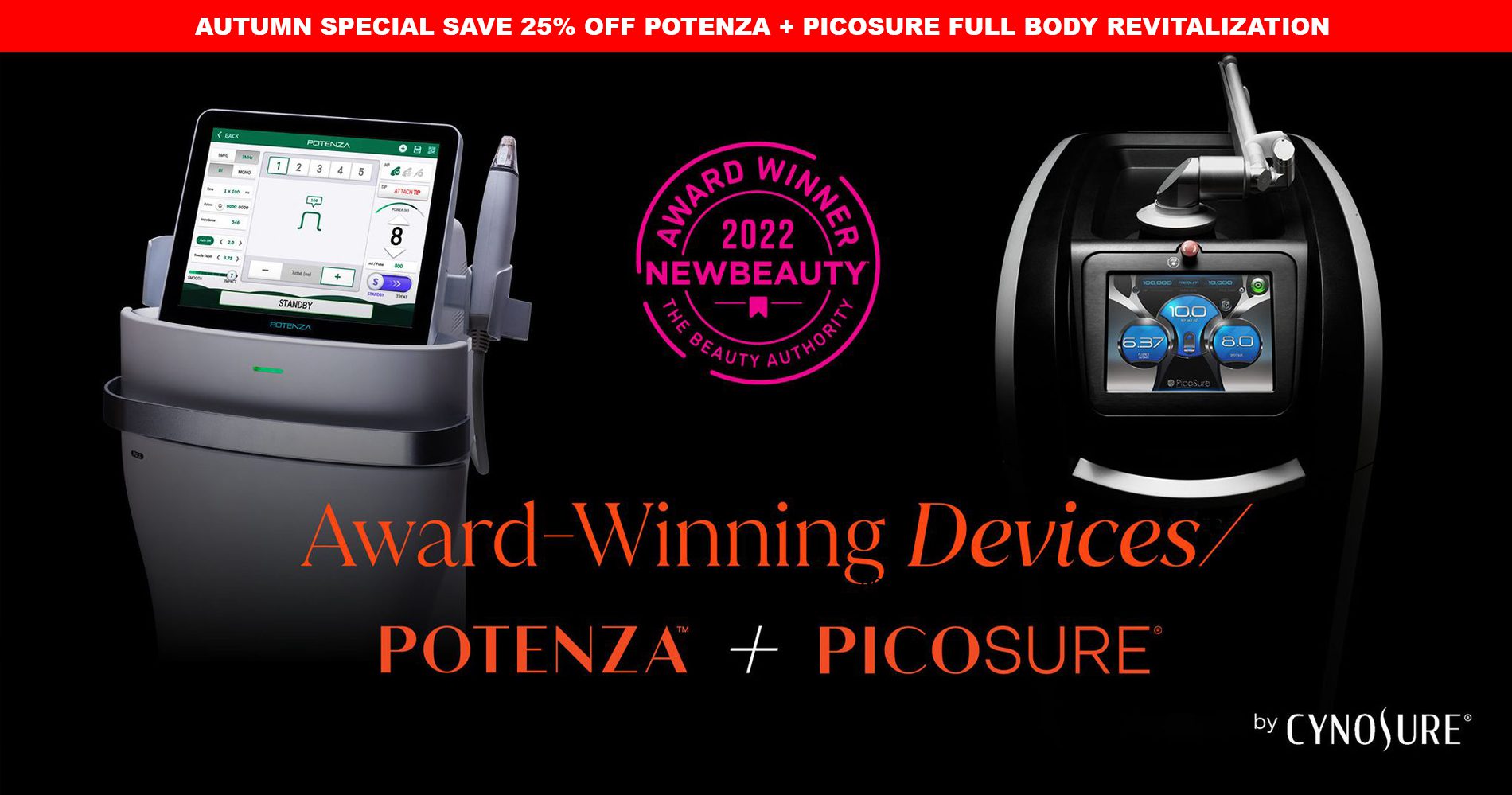 header-best-professional-laser
header-laser-hair-removal-for-men
header-laser-hair-removal-for-women
melasma-removal-with-picosure-laser
pico-laser-skin-rejuvenation
pico-laser-tattoo-removal
potenza-rf-microneedling-and-picosure-laser
Welcome To LASERSKIN.CA | Laser Skin Clinic and Trichology Centre
Laser Hair Removal Toronto | Skin Care Clinic | Trichologist

With Skintel®, the only FDA cleared melanin reader, we can effectively treat all skin types and colours for laser hair removal. Full body treatment including legs, arms, chest, face, under arms, bikini area and back, making Cynosure Elite iQ treatments the best laser hair removal solution for both men and women.

Our Skin Care Clinic specializes in treating many skin conditions. We treat both vascular lesions and pigmented lesions, skin tags, sagging skin, sun damage, wrinkles, face and leg veins, stretch marks, melasma, and many other treatments. We offer the latest Cynosure Protenza, the world's first RF microneedling device that combines monopolar and bipolar RF at 1 or 2MHz frequencies in a single system.

See a Trichologist for Your Hair Loss
Suffering from Androgenetic Alopecia?  Our trichologist Toronto clinic can help with your hair loss issues.  We offer PRP hair treatments, AAPE Stem Cell therapy, Scalp Micropigmentation, DS Laboratories hair growth products.  FREE online hair loss assessment TRICHOLOGY CENTRE.
50% OFF Laser Hair Removal Toronto
LASERSKIN.CA | Laser Skin Care Clinic and Trichology Centre offering 50% OFF Elite iQ Laser Hair Removal. PicoSure Laser Skin Treatments for Pigmented and Vascular Lesions, Tattoo Removal, Acne Scar Treatment. Potenza™ RF Microneedling for Skin Tightening, Blemishes, Skin Revitalization. Laser Skin Care Clinic. Toronto & Richmond Hill. 
Laser technology has been used in dermatology to improve one's skin over the years. Lasers and light devices can resurface, rejuvenate, and treat pigmented and vascular lesions of all types. Laser uses the power of light and heat to create a controlled injury in the tissue that stimulates the body to have a healing response, creating new skin that helps to improve tone, texture, and coloration. As we age, our natural collagen decreases, leading to wrinkles and other skin conditions. Laser therapy increases collagen growth and increase healthy cell production.
The popularity of aesthetic lasers has been growing steadily due to new and improved laser technologies, and consumer demand for effective skin treatments. Today's lasers produce great results, offer less downtime, more efficacy, and higher level of safety than lasers in the past. According to a 2018 report from the American Society of Plastic Surgeons, from 2000 to 2018, laser resurfacing procedures increased by 248 percent, from 170,951 to 600,000.
LASERSKIN.CA | Laser Skin Clinic is a specialist in the advanced skin care and hair loss industry, with clinics in the Greater Toronto Area. Our knowledgeable, professional, and friendly staff can provide you with a free consultation for many treatments related to your skin, hair, and body.  We offer a number of treatments using the latest in laser and radiofrequency technologies. Our in-clinic trichology centre provides free hair loss assessment and specialized treatment plans. 
LASERSKIN.CA | Laser Skin Clinic have been treating clients in the Toronto GTA  with a number of popular as well as specialized treatments such as laser hair removal, RF microneedling, laser skin treatments, laser quit smoking, non-laser and laser tattoo removal, teeth whitening, hair loss and scalp micropigmentation, PRP for hair, skin, and sexual function, body contouring, cosmetic and paramedical tattoo.
Potenza Radiofrequency Skin Revitalization
PicoSure Tattoo Removal
PicoSure Skin Revitalization
Elite IQ Skin Revitalization – Vascular & Pigmented Lesions
Skin Renewal – Pigmented Lesions & Fine Lines
Elite IQ Laser Hair Removal
Leg Vein Removal
Skin Resurfacing – Acne Scars
Skin Resurfacing – Wrinkles
Stretch Mark Removal
Scar Removal
Anne Penman Laser Quit Smoking
LED Teeth Whitening
HIEMT Body Contouring
PRP Therapy P-Shot®, O-Shot®, Hair Loss, Vampire Facial
Trichology Centre Hair Loss Assessment and Treatment
SMP Scalp Micropigmentation Hair Tattoo 
Scar Cosmetic Camouflage Paramedical Tattoo
Book Your FREE Consultation Today
Over the years, LASERSKIN.CA | Laser Skin Clinic have branded many services that are #1 in it's field. For example, Hair Loss Clinic (hairlossclinic.ca), Scalp Micropigmentation (hairtattoo.ca), Teeth Whitening Clinic (advancedwhite.ca), Cosmetic Camouflage Clinic (cosmeticcamouflage.com), Laser Quit Smoking Clinic (annepenman.ca), Laser Tattoo Removal (tattooregret.ca), PRP Therapy (prptherapy.ca) and many others. We have clinics in Toronto, Brampton, Richmond Hill, Mississauga, Markham, and Ajax, offering you the best treatments and therapies for health and wellness.


Our skin care clinic treatments and laser hair removal are all non-surgical. This means great results with very short or no down-time post treatment.

Our staff consists of trained professionals ready to assist you with your preferred treatments. Since our staff has undergone advanced specialized training, they do many treatments other clinics don't offer.
Our laser skin care clinic is equipped with the latest laser technology, which gives you the state-of-the-art treatments and results.

Large Variety of Treatments
Besides the traditional medical spa treatments like laser hair removal and skin care clinic treatments, we also offer you very specialized treatments such as scalp micropigmentation, cosmetic tattoo camouflage, laser quit smoking , teeth whitening, and many other treatments that other clinics don't offer.

Providing the Best Laser Hair Removal & Skin Care Clinic