Elite iQ Laser Facial: A Revolutionary Approach to Personalized Skin Rejuvenation
In aesthetics, personalization is not a luxury but a necessity. As unique as your fingerprint, your skin deserves a bespoke treatment strategy designed to address its specific concerns and characteristics. Enter Elite iQ™ Laser Facial, a cutting-edge technology that promises unparalleled customization. At Healing Light Aesthetics, we are committed to guiding you toward your most radiant self. But how does this system differentiate itself in the cluttered landscape of skin treatments? Let's delve into the ins and outs of this next-generation skincare marvel.
What Is Elite iQ Laser Facial?
The Elite iQ™ Laser Facial system is an advanced workstation explicitly designed for enhanced skin rejuvenation treatment. Unlike traditional laser systems, this one utilizes the state-of-the-art Skintel® Melanin Reader™ to accurately identify your unique skin type. Doing so can deliver targeted wavelength energy, ideal for resolving a range of skin issues from hyperpigmentation to acne scars. The goal is to give you a comprehensive treatment experience that transcends the conventional.
The Healing Light Aesthetics Experience
When you step into our clinic for a Laser resurfacing session, expect a treatment and an experience. Our team is committed to making you feel comfortable, ensuring that the Laser's energy is applied most effectively and tailored specifically for you.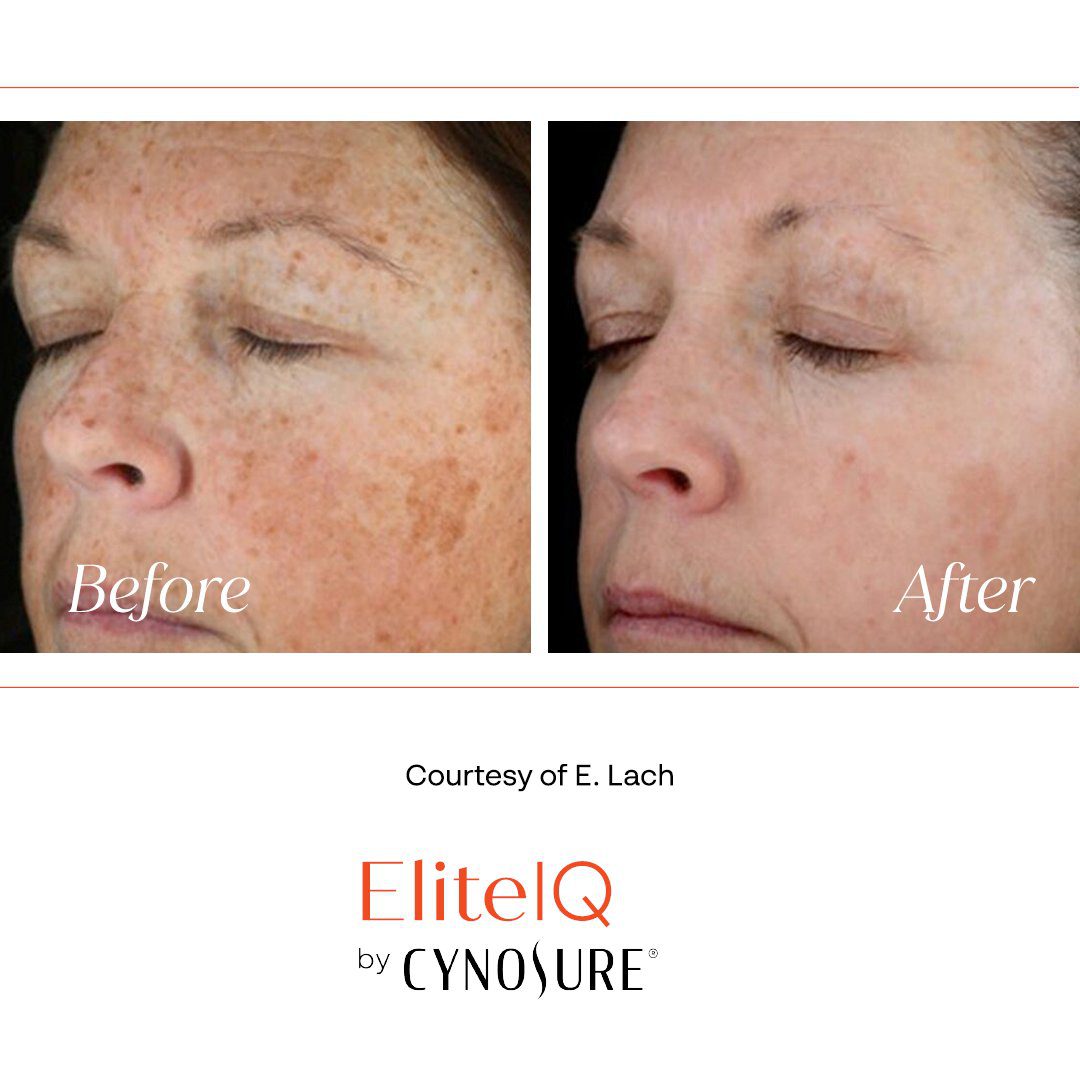 Conditions Addressed by Elite iQ Laser Facial
Healing Light Aesthetics aims to be your one-stop destination for all things aesthetic. The Elite iQ™ Laser Facial system is a cornerstone of our offerings, capable of treating an extensive range of conditions such as:
The Elite iQ™ Laser Facial is not just a cosmetic treatment but a real solution for those who struggle with acne and scarring. The system employs precise laser energy to destroy acne-causing bacteria and speed up the skin's natural healing mechanisms. This helps clear up active acne and reduces post-acne marks and scarring, offering a smoother and clearer complexion.
With aging and exposure to environmental elements like sunlight and pollutants, our skin's collagen levels decline, leading to skin laxity, wrinkles, and a diminishing glow. The Elite iQ™ system aids in reversing these effects by stimulating the production of new collagen fibres. This rejuvenates the skin, restoring its elasticity and youthful radiance.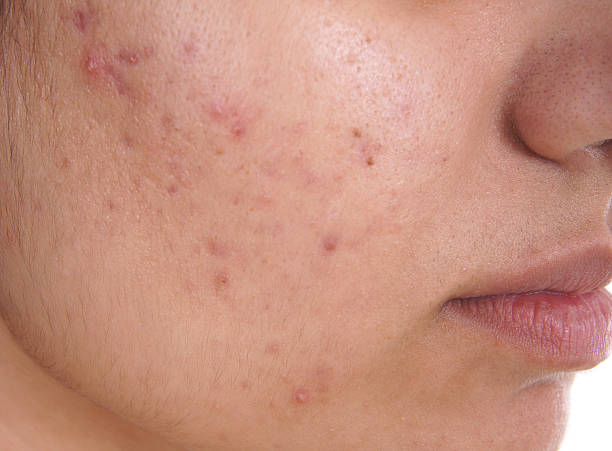 Whether you have freckles, birthmarks, or other forms of pigmented lesions, the Elite iQ™ system can offer a solution. Its precise laser energy can lighten or even remove these spots, granting your skin a more uniform and clearer appearance.
While psoriasis is a chronic skin condition without a cure, the symptoms can be managed. The Elite iQ™ system helps in this aspect by reducing inflammation and scaling associated with psoriasis. This offers relief from discomfort and a visible improvement in the skin's appearance.
Hyperpigmentation, manifesting as sun spots, age spots, or melasma, often resists over-the-counter treatments. The Elite iQ™ Laser Facial system penetrates the skin to target the melanin responsible for these dark spots. This allows for a more even skin tone and a reduction in the appearance of stubborn pigmentation issues.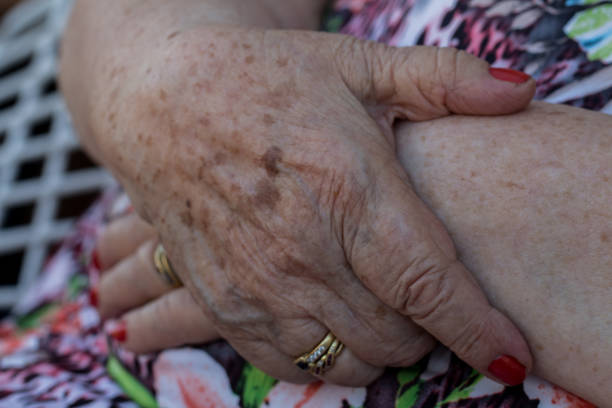 The Elite iQ™ Laser Facial system is particularly effective in treating rosacea. It targets the blood vessels, causing the characteristic redness and inflammation, thereby reducing these symptoms and improving the overall complexion.
Stretch marks, often resulting from pregnancy or weight fluctuations, can also be reduced with the Elite iQ™ system. By stimulating new collagen production, the Laser helps improve the skin's texture and elasticity, making stretch marks less noticeable.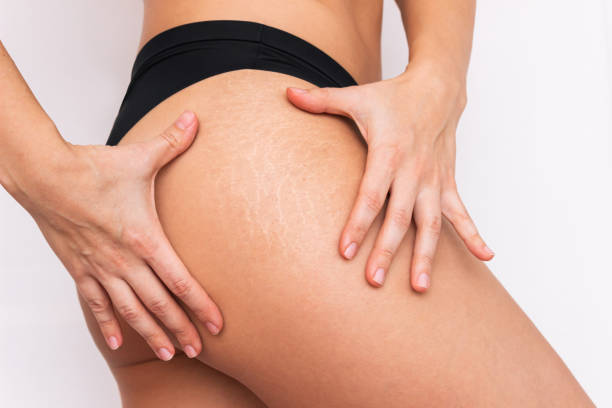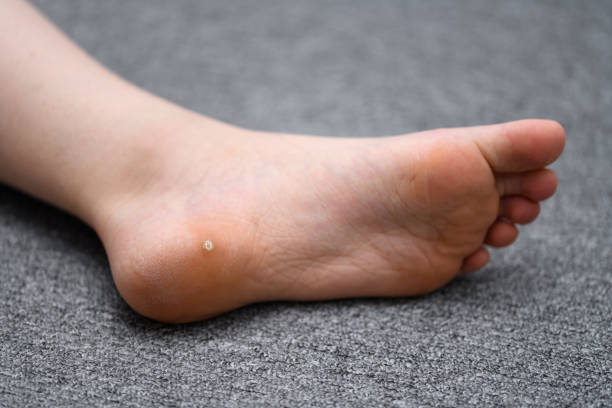 Long-term sun exposure can result in wrinkles, fine lines, and spots. The Elite iQ™ system aims to reverse these signs of sun damage by promoting new skin cell growth and collagen production, leading to healthier, rejuvenated skin.
Traditional wart removal methods can be painful and invasive. The Elite iQ™ system offers a non-invasive alternative by using laser energy to treat both common and plantar warts, thereby reducing the need for surgical procedures.
As we age, wrinkles and fine lines are inevitable. However, the Elite iQ™ system can significantly reduce their appearance by boosting collagen production and promoting skin cell regeneration. This leads to a smoother, younger-looking complexion.
The Broad Spectrum of Care
By addressing a comprehensive range of skin issues, the Elite iQ™ Laser Facial system is a versatile treatment option for individuals seeking to improve their skin's health and appearance. Whether you are dealing with skin texture issues or struggling with pigmentation, the Elite iQ™ Laser Facial offers a multifaceted approach to skincare, which sets it apart in the competitive Toronto market. It's not just another laser treatment; it's an all-encompassing experience focused on achieving your aesthetic ideals.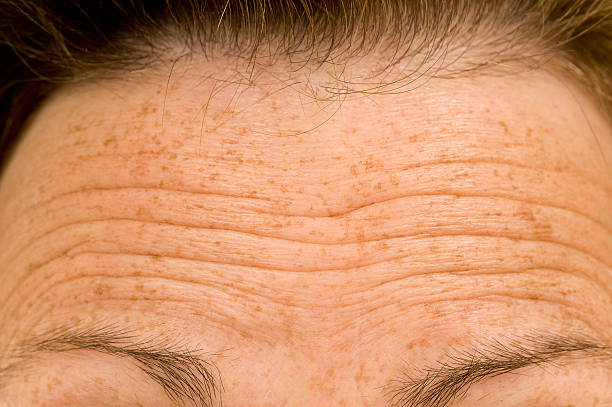 How Does The Elite iQ Laser Facial Work?
The Elite iQ™ system integrates the Skintel® Melanin Reader™ with a dual-wavelength setup comprising Alexandrite and Nd: YAG lasers. The melanin reader evaluates your skin's unique needs during the treatment, allowing for highly customized, effective treatment. The laser resurfacing process is streamlined and usually completed in under an hour.
Most patients find the Elite iQ™ Laser Facial experience tolerable with minimal discomfort. However, if you feel uneasy during the procedure, our dedicated team at Healing Light Aesthetics will go the extra mile to help you feel at ease.
What Results Can You Expect?
Immediate and Long-Term Benefits
After undergoing an Elite iQ™ Laser Facial treatment, you may notice mild redness or irritation, which should subside within hours. However, the real magic happens over time as you notice significant skin tone, texture, and overall quality improvements. While the impact is visible from the first session, a series of sessions may be required to attain optimal results.
What is the Elite iQ Laser Facial, and how is it different from other laser treatments?
The Elite iQ Laser Facial is a cutting-edge skin rejuvenation system beyond traditional laser treatments. One of its unique features is the incorporation of the Skintel® Melanin Reader™, which accurately identifies your skin type. This allows the system to deliver targeted energy at the ideal wavelength for treating various skin issues such as acne scars, hyperpigmentation, and more. Unlike other laser treatments that offer a one-size-fits-all approach, Elite iQ Laser Facial is designed to provide a personalized, comprehensive skincare experience tailored to your unique needs.
What specific skin conditions can the Elite iQ Laser Facial address?
The Elite iQ Laser Facial is versatile and can treat many skin conditions. This includes acne and scarring, collagen loss, hyperpigmentation, pigmented lesions, psoriasis, rosacea, stretch marks, sun damage, unwanted hair, warts, wrinkles and fine lines. Its multifaceted approach makes it one of the most comprehensive treatments for skin rejuvenation.
Is the Elite iQ Laser Facial procedure painful?
Most patients find the Elite iQ Laser Facial quite tolerable with minimal discomfort. The system has been designed to provide a comfortable patient experience. However, if at any point you feel uneasy or experience discomfort during the procedure, the team at Healing Light Aesthetics will make every effort to make you more comfortable.
How long does the treatment take, and how many sessions are typically needed?
The Elite iQ™ Laser Facial procedure is quick, often completed in under an hour. The number of sessions you'll need depends on various factors, such as the severity of your skin condition, skin type, and overall treatment goals. You may see noticeable improvements after the first session, but multiple sessions are usually recommended for optimal results.
Are there any side effects to be aware of post-treatment?
After the treatment, you may experience some redness or mild irritation. These adverse reactions are usually short-lived and should dissipate in hours. You'll start noticing skin quality, tone, and texture improvements over time, especially if you undergo multiple sessions.
How does the Skintel® Melanin Reader™ enhance the treatment?
The Skintel® Melanin Reader™ is a unique feature of the Elite iQ Laser Facial system that sets it apart from other treatments. This melanin reader evaluates your skin's needs by accurately identifying your skin type. It allows the system to customize the wavelength energy for your treatment, enhancing its effectiveness and ensuring you get a truly personalized skincare experience.
What is the typical recovery time after an Elite iQ Laser Facial session?
The recovery time is minimal. The majority of patients can resume their usual activities nearly right away following the procedure. Any minor redness or irritation post-treatment usually subsides within a few hours.
Is the Elite iQ Laser Facial suitable for all skin types?
Yes, one of the significant advantages of the Elite iQ Laser Facial is its suitability for a wide range of skin types. Thanks to the Skintel® Melanin Reader™, the system can accurately identify individual skin types, allowing for a highly customized treatment plan.
How does the Elite iQ Laser Facial compare in terms of cost?
The price for an Elite iQ Laser Facial can fluctuate based on various elements, including how severe the skin condition is and the total number of treatments required.
While it may be on the higher end compared to some traditional laser treatments, the customization and effectiveness of the treatment often justify the cost.
How do I know if the Elite iQ Laser Facial is the right treatment for me?
Consulting a qualified healthcare provider for an accurate diagnosis and tailored treatment plan is crucial before undergoing any aesthetic procedure, including the Elite iQ Laser Facial. During your consultation at Healing Light Aesthetics, our experts will assess your skin condition, discuss your treatment goals, and determine whether this advanced laser system best fits your specific needs.

ELITE IQ LASER FACIAL SPECIAL LIMITED TIME OFFER
INTRO To Elite iQ Special
Reg: $597 NOW: $450 (Single Session only).


SAVE $147

$1275 Fora package of 3 ($425 per session).


SAVE $516

$1997 For a package of 5 ($399 per session).


SAVE $988