Non-Surgical Sexual Enhancement, Orgasm Shot® in Toronto and Richmond Hill
The O Shot, or Orgasm Shot® is an innovative and trademarked non-surgical procedure to enhance a women's pleasure and sexual response. The O Shot helps women climax quicker and more intensely during sexual intercourse. The procedure works to rejuvenate the vaginal tissues with PRP (Platelet-Rich Plasma). PRP injection is based on a concentration of a person's own platelets from blood cells to accelerate healing in a specific area. For the O shot, the PRP is painlessly injected into the clitoral and vaginal areas.
When a women's own PRP is injected into her clitoral and vaginal areas, growth factors are released that activate her body's stem cells, improving sensitivity, blood flow, and the resiliency of the surrounding tissue to provide her with more intense sexual experiences.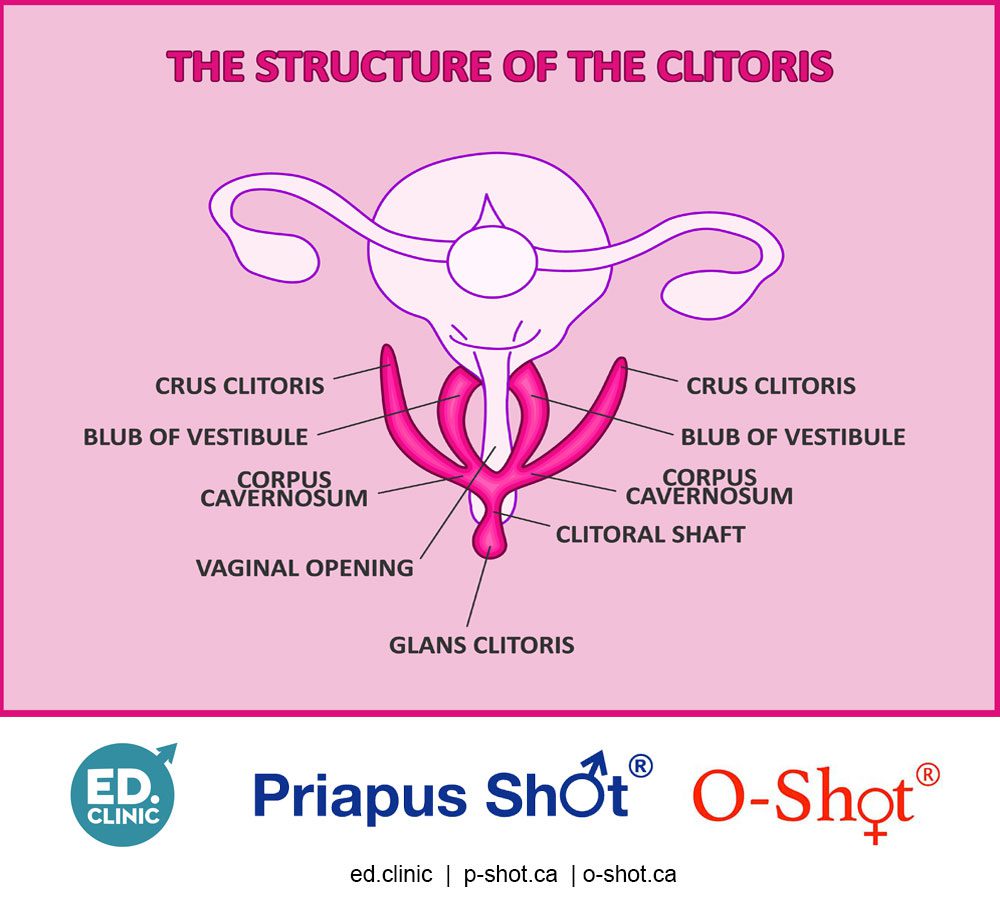 P SHOT AND O SHOT TORONTO PRICING FOR SEXUAL FUNCTION 
(CURRENT SPECIAL – price subject to change without notice)
Per Session SPECIAL
save 28.9%
Package of 2 SPECIAL
save 30.4%
Package of 3 SPECIAL
save 4O%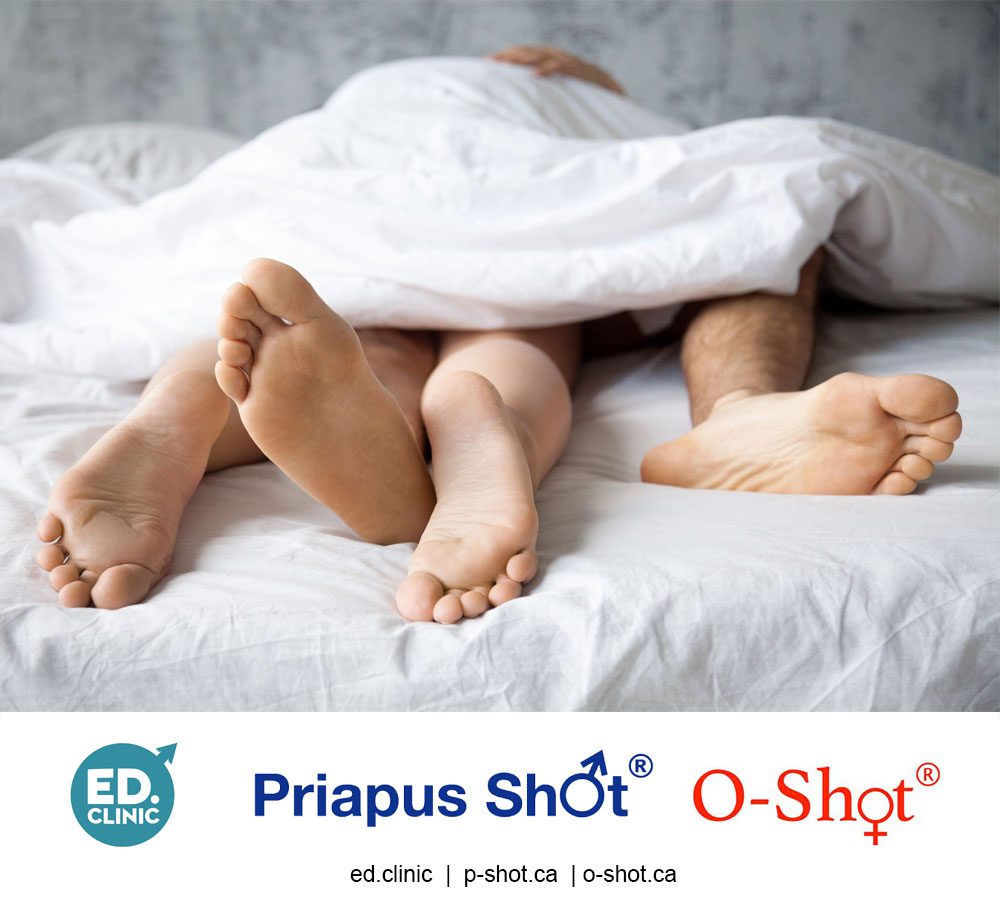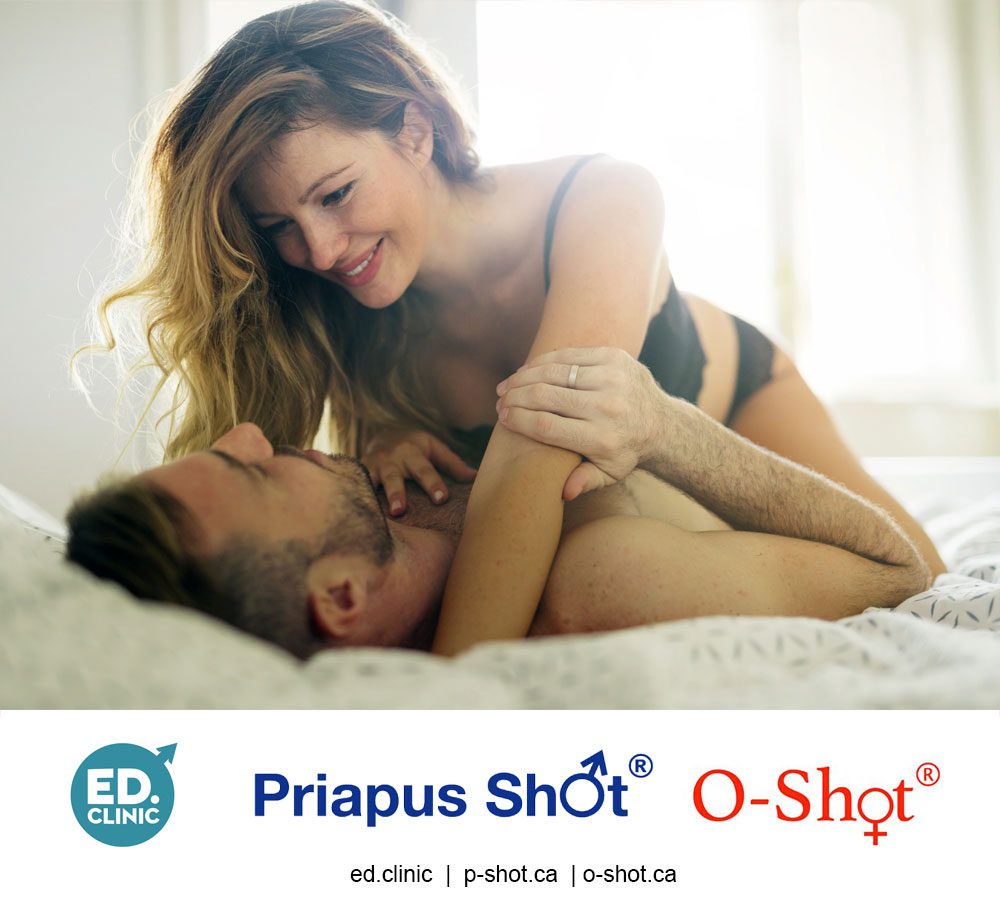 How Successful is the O Shot?

Sexual function improvements from the O Shot have been estimated in 75-95% of women! Within a few days after the treatment, most women report a noticeable improvement in their sexual arousal and orgasm intensity. The full effects of the treatment will most likely manifest after 3 months.
"I Got A Shot In My Vagina And All I Got Was These Insanely Good Orgasms"
https://www.elitedaily.com/women/the-o-shot-for-better-orgasms/1489532
"Isn't it about time the Girls have their Turn?"
Seems men have plenty of options for medical therapy, while women get psychological counseling and maybe some hormones. It's about time for that to change. So, what's new… For several years, blood-derived growth factors have been used to regenerate the face. You can see the science that supports using PRP to rejuvenate the face here: Vampire Facelift ®. Multiple news reports described the Vampire Facelift ® procedure: The New York Times, the Doctors' Show, Dr. Oz, and others. Details can be found also on Wikipedia where the Vampire Facelift® and unipotent stem cells are described.
"Isn't it about time the Girls have their Turn?"
Runels CE, Melnick H, DeBourbon E., A Pilot Study of the Effect of Localized Injections of Autologous Platelet Rich Plasma (PRP) for the Treatment of Female Sexual Dysfunction. J Women's Health Care 2014, 3:4
Click here to read. https://www.longdom.org/open-access/a-pilot-study-of-the-effect-of-localized-injections-of-autologous-platelet-rich-plasma-prp-for-the-treatment-of-female-sexual-dysfunction-2167-0420.1000169.pdf
The introduction explains the science of the O-Shot®
Zheng Z, Yin J, Cheng B, Huang W. Materials Selection for the Injection into Vaginal Wall for Treatment of Vaginal Atrophy. Aesthetic Plast Surg. 2021;45(3):1231-1241. Click to read https://link.springer.com/article/10.1007/s00266-020-02054-w

Cheng-Yu, Long; Kun-Ling, Lin; Chin-Ru, Shen; Chin-Ru, Ker; Yi-Yin, Liu; et al. Scientific Reports (Nature Publisher Group); London Vol. 11, Iss. 1, (2021). DOI:10.1038/s41598-020-80598-2 A pilot study: effectiveness of local injection of autologous platelet-rich plasma in treating women with stress urinary incontinence
https://www.proquest.com/openview/1938b63364a1f04081f2e3c9a8a384d5/1?pq-origsite=gscholar&cbl=2041939
WHAT ARE THE BENEFITS OF THE O SHOT?
Although each woman's experience can be different, here's a list of benefits that patient's have experienced after having the O Shot and rejuvenating the Orgasm System.
Non-surgical, minimally invasive with exceptional safety and efficacy
Stimulates your body's natural growth factors and stem cells via PRP
Increases arousal from clitoral stimulation
Promotes vaginal and clitoral rejuvenation
Increases natural lubrication
Improved vaginal tightness
Increases ability to achieve vaginal orgasms
Increases frequency and intensity of orgasms
Simple, quick, and painless
Younger, smoother appearance of the vulva
Possible improvement in urinary incontinence
Possible improvement or alleviation of painful intercourse