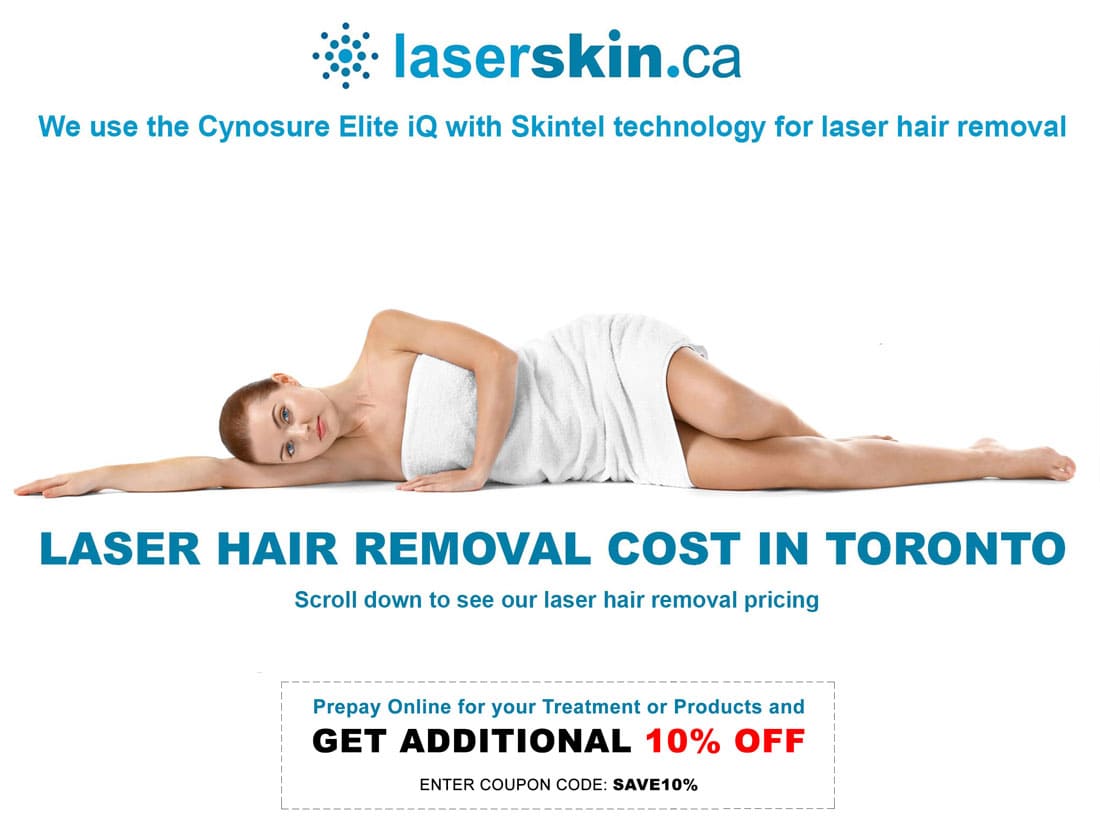 Laser Hair Removal Cost in Toronto: A Comprehensive Guide
Introduction
Laser hair removal is a popular and effective method for long-term hair reduction in the Toronto GTA area. At Laser Skin Clinic, we offer competitively priced laser hair removal services using the Gold Standard Cynosure Elite iQ with Skintel Melanin Reader, the best technology in the industry. In this comprehensive guide, we will explore the cost of laser hair removal, factors that influence pricing, and the number of sessions required for optimal results.
How much does laser hair removal cost?
The cost of laser hair removal varies depending on several factors, including the body region treated, geographical location, treatment duration, technology used, and technician's experience. On average, individual hair removal sessions range from $100 to $800. The American Society of Plastic Surgeons reported that the average cost of laser hair removal in 2020 was $389 USD for additional charges.
Cost of Laser Hair Removal for Large Areas on Average
Laser hair removal on larger body areas such as the back or legs tends to be more expensive compared to smaller areas. Treatment for a broad region like the full back or legs may cost upwards of $500 per session.
Laser Hair Removal Prices for Small Areas on Average
Smaller areas of the body, including the bikini line, underarms, and facial areas like the chin, lips, and sideburns, are generally less expensive to treat. The cost for bikini hair removal ranges from $100 to $200 per session, depending on whether it is a Brazilian or a typical v-shaped bikini. Facial and chin or underarm hair removal treatments typically cost between $100 and $150.
How Many Laser Hair Removal Sessions Are Necessary?
Laser hair removal is not a one-time solution but rather a more permanent method for hair removal. While a single treatment can make the hair thinner, lighter, and finer, achieving complete hair removal usually requires four to eight sessions. It is recommended to schedule touch-up sessions every four to six weeks in the first year, depending on your hair growth rate. Additional treatments may be required to achieve optimal effectiveness, and annual touch-ups may be needed for several years after the initial sessions.
Frequently Asked Questions
How does laser hair removal work?
Laser hair removal works by targeting the hair follicles with concentrated light energy, which damages the follicles and inhibits future hair growth.
Is laser hair removal painful?
Most people experience only minimal discomfort during laser hair removal. The sensation can vary depending on individual pain tolerance, but it is often described as a slight tingling or snapping feeling.
Is laser hair removal safe?
When performed by a qualified practitioner using appropriate safety measures, laser hair removal is considered safe. However, there may be potential risks and side effects, which can be discussed during your consultation.
Can laser hair removal be done on all skin types?
Advancements in laser technology have made it possible to perform hair removal on various skin types safely. Consulting with a qualified practitioner is vital in determining if laser hair removal is appropriate for your specific skin type.
Are the results of laser hair removal permanent?
Laser hair removal can lead to long-term hair reduction, but results vary. Some individuals may experience permanent hair loss, while others may require periodic maintenance sessions to keep the hair growth at bay.
Showing 1–20 of 38 results