Plexr Plasma is the world's most advanced plasma device on the market, for skin lifting and rejuvenation.
Wart, Skin Tags, Mole Removal
REDUCE STRETCH MARKS, WRINKLES, SCARS
Unlike other laser devices, Plexr is the only energy-based device generating pure plasma energy on the surface of the skin to sublimate the tissue and rejuvenating the skin.
Plexr Plus provides advanced treatment applications for some of the most frequent client aesthetic and dermatological concerns:
Fine lines and wrinkles

Lax, sagging skin

Drooping eyelids

Superficial and cystic acne

Skin tags

Moles and pigmented lesions

Acne and atrophic scarring

Hypertrophic scarring

 Warts
Angioma
Plexr Plus is developed by GMV, an Italian based company at the forefront of aesthetic technology development with over 10 years of experience in plasma technology
The eyes are one of the parts on the skin that shows the most fatigue and aging. The device called Plexr Plus, which is used especially in the treatment of the eye and forehead area, has been developed to remove stains and wrinkles that make the person tired and pale without any surgical procedure
Plexr plus is a non-invasive alternative to invasive surgical cosmetic procedures, which cuts down on recovery time and any potential issues before and after surgery. 
Plexr Plus is a cordless micro-surgical hand-held device that delivers focused heat to the skin tissues being treated. It makes advantage of the voltage difference between the gadget and the patient's skin. The voltage differential causes a brief electrical arc, comparable to that of a miniature light bulb. The tiny illumination allows the fluids in the skin's surface layer to sublimate, preventing undesired heat transmission to the surrounding tissues. Furthermore, it operates on the skin's outer layer while maintaining the deeper layers; this significantly reduces any potential lasting skin damage caused by the abuse of traditional laxatives.
Over the last several decades, a variety of ablative and nonablative techniques for skin resurfacing and rejuvenation have been employed, including lasers, chemical peels, light-based energy, radiofrequency, and dermabrasion. Each has its own own set of characteristics, as well as advantages and disadvantages.
Plexr plus is a breakthrough in cosmetic medicine and rejuvenation therapies that makes use of the fourth state of matter: plasma.
Simply described, plasma is an ionized gas. Plasma transports electrical currents and produces magnetic fields. Plasma is the most prevalent kind of matter, accounting for more than 95% of the observable cosmos.
The system is extremely accurate and does not transfer heat to neighboring locations, making it ideal for operating on places (such as the eyelids) that are inaccessible to conventional equipment such as a radiofrequency scalpels or lasers. As a result, it's advertised as a non-surgical blepharoplasty (soft eyelid surgery).
Benign Lesions the Plexr Plus can Treat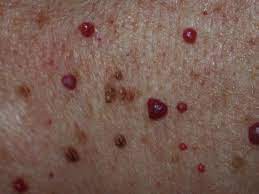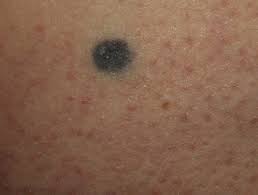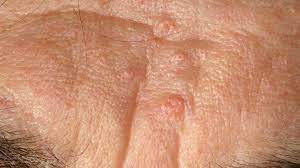 Seborrheic Keratoses (Warts)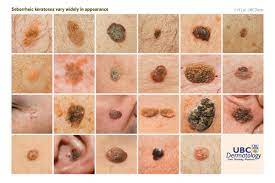 Dermatofibromas (Skin Tags)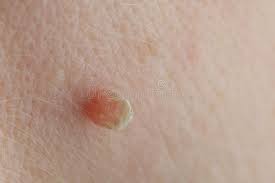 The Plexr Plus device creates plasma by ionizing gas particles between its precise 0.5mm-wide probe and the skin, creating an electrical arc. The technology is very precise so specific areas like the eyelids can be treated without touching or harming the skin. 
Plasma is described as "a lightning bolt". When lightning hits the ground it vaporizes everything and leaves only black carbon. On the skin, plasma vaporizes cells and all that is left is carbon in the form of a crust." This crust heals, leaving the treated skin behind. As well as vaporizing – or "sublimating" – unwanted skin, it has the triple effect of causing the remaining tissues to tighten and boosting collagen production. 
Plexr Plus has a wide range of uses. The most popular is non-surgical blepharoplasty (eyelid lift), but it can also be uses for wrinkles/rytides, superficial skin lesions, scars, acne, and keloid scars.
The Benefits of PlexR
No risk or permanent side effects
Very little pain
Lower cost compared to traditional surgery
Rapid recovery time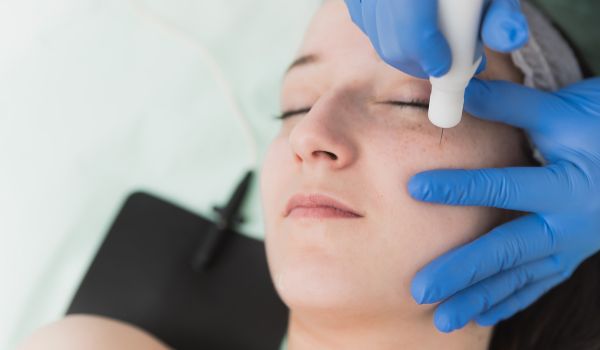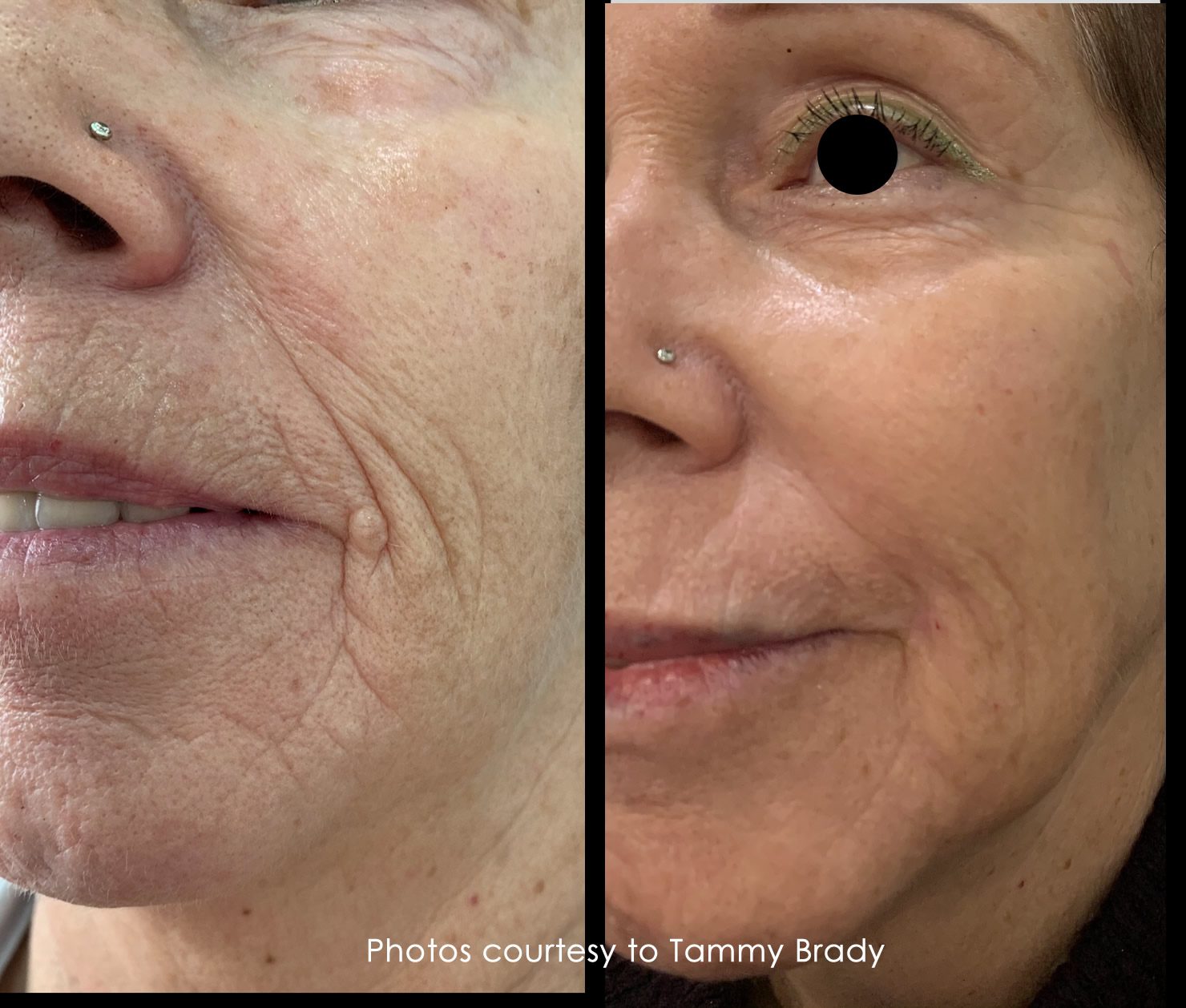 How much time does it require?

The Plexr Plus treatment doesn't take too much time, on average 10-20 minutes.  
How many treatments  are required to see results?
The results are immediately visible and lasting over time. Most treatments only require one session, but a few require more than one.
How It Works
The Plexr technique has numerous advantages over cosmetic surgery, making it a popular treatment option. There is no incision of the skin, thus no sutures are necessary, and most individuals may return to work the following day. Because no injected anaesthesia is necessary, it is significantly faster than surgery.
Who is Plexr Plus for?
Plexr Plus is appropriate for both men and women for non-surgical eyelifts, elimination of moles, skin tags, and eye bags, skin tightening around the face and neck, treatment of acne and scars, and removal of benign skin lesions.
Is the procedure painful?
The procedure is virtually painless, although if the patient is especially sensitive, a tiny dose of anesthetic cream can be administered to the area to be treated 30 minutes before the procedure.
Plexr Plus is used to treat what?
Plexr plus is appropriate for people who have specific abnormalities and want to avoid surgical treatments. The following are the sections and conditions where the Plexr Plus therapy can be used effectively:
Rejuvenation of the eyelids,
Rejuvenation of the eye contour, Spots and blisters on the upper and lower eyelids,
Improvement in the appearance of scarring, including post-surgery scars, acne scars and stretch marks.
It is used to decrease the appearance of wrinkles on the lips with the goal of eliminating stain accidents and scars.
Nonsurgical blepharoplasty (eyelid reconstruction)
Body and face lift
Wrinkle treatment
Stretch marks
Removal of benign lesions: age spots, warts, verrucae, xanthelasmas, fibromas, naevi, dyskeratosis, angiomas
Tattoo removal

Removes Wrinkles

Removes Benign Lesions
Removal of benign lesions such as age spots, warts, verrucae, xanthelasmas, fibromas, naevi, dyskeratosis, angiomas

Reduces Stretchmarks

Nonsurgical Blepharoplasty
Rejuvenation of the eyelids

Reduces Scars
Improvement in the appearance of scarring, including post-surgery scars, and acne scars

Tattoo Removal