Which is the best laser hair removal?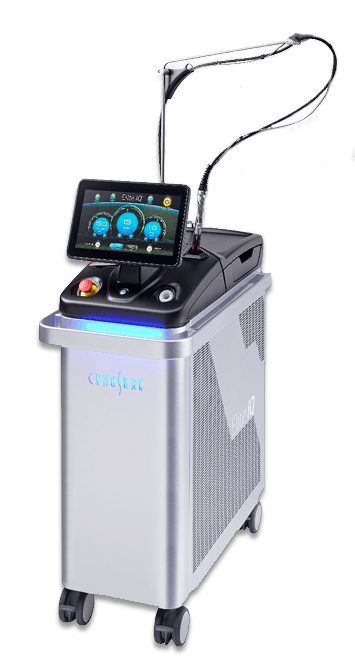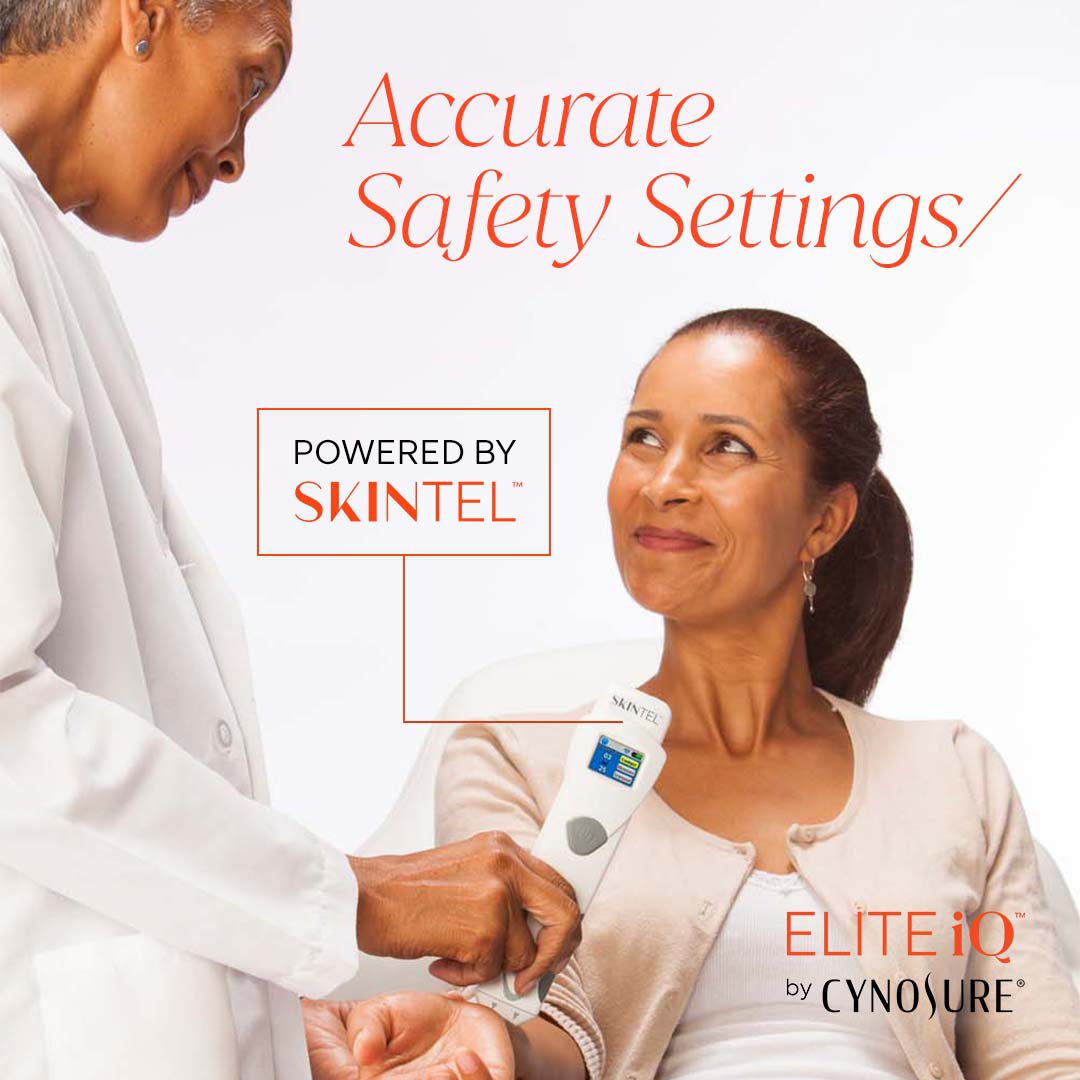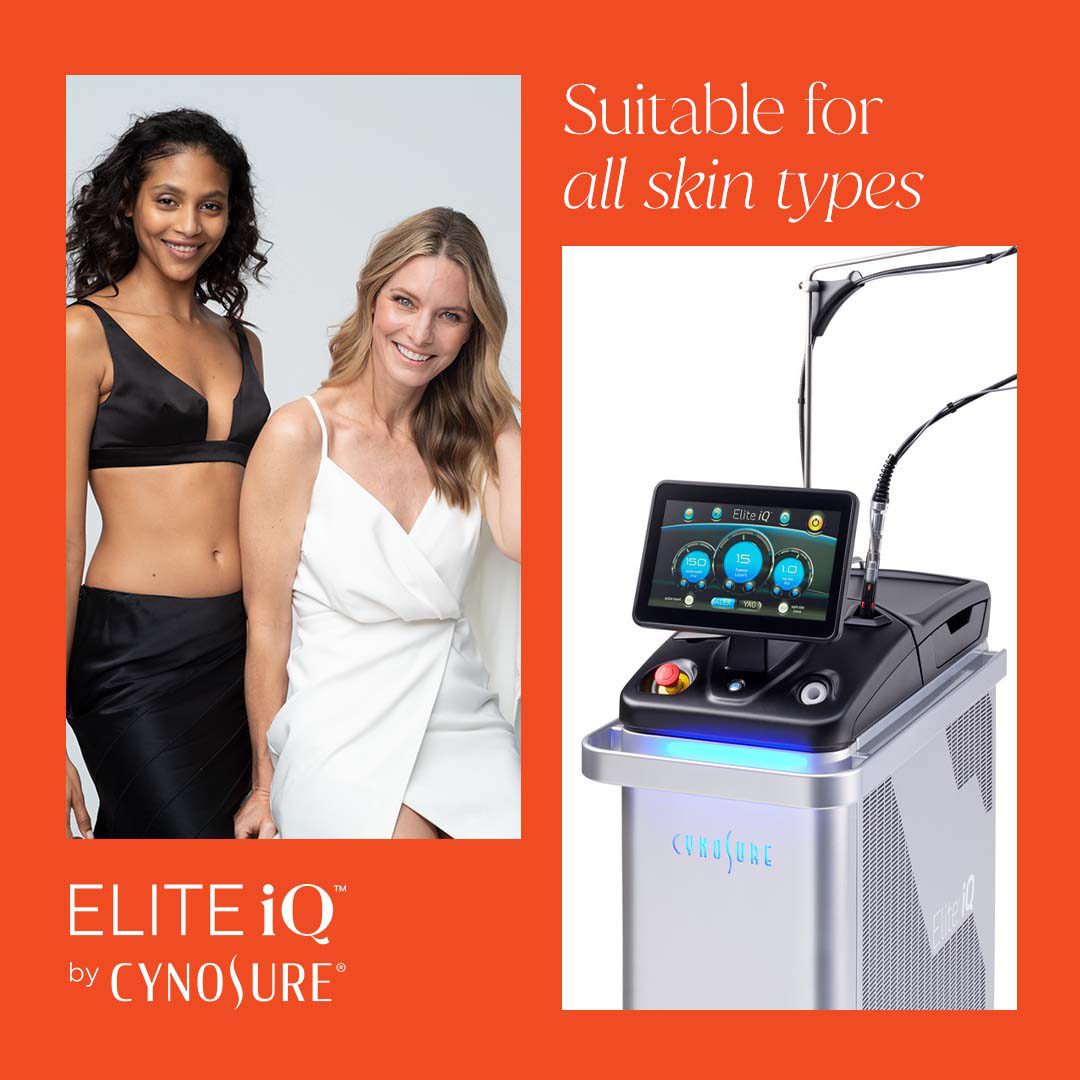 The Cynosure Elite iQ is the newest member of the Elite family featuring the Skintel® Melanin Reader™, and increased energy, for safe, fast, and effective treatments.
Skintel® The Cosmetic Industry's First Melanin Reader.
Skintel Melanin Reader is the cosmetic industry's first FDA cleared melanin reader. It enables our technicians to identify test spot settings, optimizing laser hair removal treatments custom tailored to each patient's skin type, ethnicity, and lifestyle. There's no more guessing by eye or judging the skin type or if a patient has been in the sun. Skintel allows us to choose the right parameters for each treatment.
Versatility and Power
The Elite iQ is a high powered, 30A Nd: YAG device capable of performing a large variety of treatments.  From laser hair removal to facial vein removal, sun damage, wrinkles, and pigmentation removal.
THE BENEFITS OF USING CYNOSURE'S ELITE IQ HAIR REMOVAL LASER
Permanent hair reduction
Smooth, silky skin
Reduction of ingrown hairs
Times with no downtime required
Reduces excessive hair growth (PCOS)
Safer and more effective than other laser treatments
Safe on all skin types
Targets blonde or grey hair
Less painful
Requires fewer treatments
Soprano ICE is one of the most modern laser hair removal system available, providing a practically painless treatment that works on both light and dark skin and coarse and fine hair. Treatments can be done at any time of year, even if your skin is tanned. Treatment sessions are rapid, even for huge areas like the legs or back, and there is no downtime, so you can get back to your regular activities right away, including the gym. This treatment is ideal for sensitive or difficult-to-reach parts of the body, such as the ears, nostrils, and bikini line.
The Soprano ICE device is used to perform ice laser hair removal in a clinic. The machine warms the dermis progressively to a temperature that successfully 'kills' the hair follicle and stops hair growth. To maintain the skin's surface comfortable while targeting the follicles, the section of the device that comes into contact with the skin is ice cold.
ICE technology cools the skin for extended periods during treatment, reducing the risk of burns while keeping the heat in the dermis where the hair follicles are treated. As a result, a cutting-edge hair removal treatment with improved results for all skin types, including dark skin, has been developed.
The Soprano ICE platform, when used together, provides the most comprehensive and effective hair removal solution available today.
To meet the different needs of your clinic, Soprano ice offers multiple treatment methods: In-Motion SHR Stack and Stationery.
The Soprano ICE laser hair removal system is the most comprehensive and effective laser hair removal system available today.
Soprano ICE allows practitioners to treat a wide range of patients and hair types all year long, deliver treatments swiftly and comfortably, and get the best possible clinical results by integrating several laser wavelengths and technology.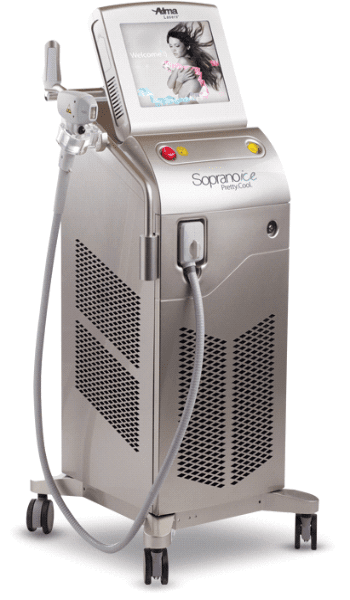 BENEFITS OF SOPRANO ICE LASER
Effective on all skin and hair types: Earlier laser technology could only treat darker hair and fairer skin tones. The Soprano ICE uses a combination of laser wavelengths to treat a wide range of skin and hair types, from fine hair to tanned skin. The right wavelength will be chosen before your treatment depending on your skin and hair type, as well as the location of the treatment area. Legs, underarms, bikini area, and more are all included.
Virtually no pain: The hair follicle is heated and destroyed via laser hair removal. The level of discomfort you feel during this procedure will vary depending on your pain tolerance and the treatment area, but most people report a pain-free experience! The Soprano ICE offers controlled cooling to keep you comfortable and prevent skin damage.
Permanent results: The hair follicle can never grow hair again after being damaged by the Soprano ICE laser system, resulting in permanent hair reduction. Because our hair follicles aren't all in the same stage of growth at the same time, you'll need numerous treatments spaced out to get the best results. A total of three to eight sessions spaced four to six weeks apart, are usually required.
Alexandrite – ideal for lighter skin and hair as well as fine hair.
Diode – works well on most skin types.
ND: YAG – good for darker skin and hair.
IPL – IPL stands for Intense Pulsed Light, it is pure light but has filters that give the same wavelength of light as lasers. For the purposes of hair removal, both laser light and IPL light work by the same mechanism. The newer IPLs are much more comfortable and effective.
As an integrated solution, Soprano ICE Platinum combines the benefits of all 3 wavelengths, achieving excellent results to any single-wavelength approach on its own.
Elite iQ Laser Hair Removal Toronto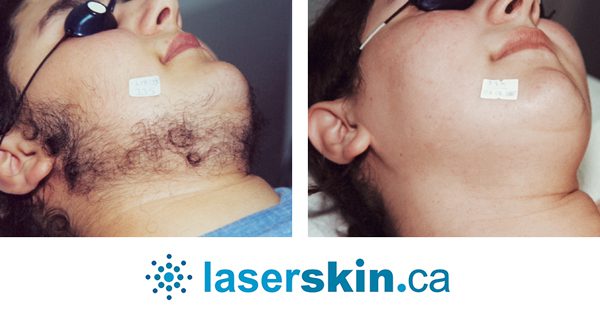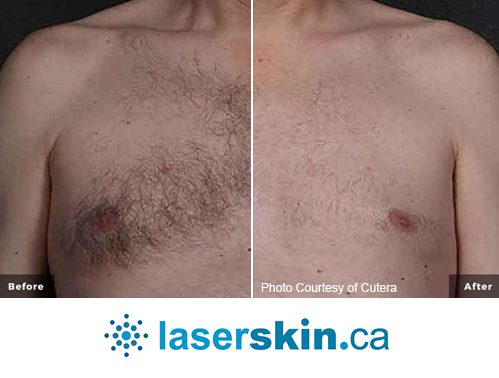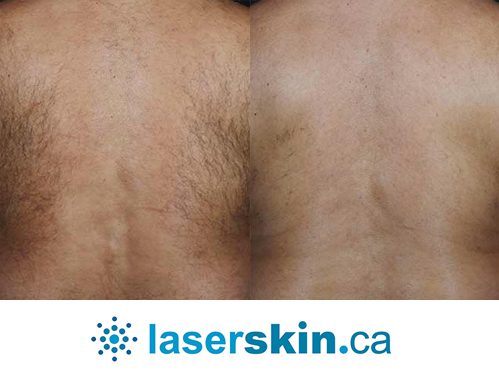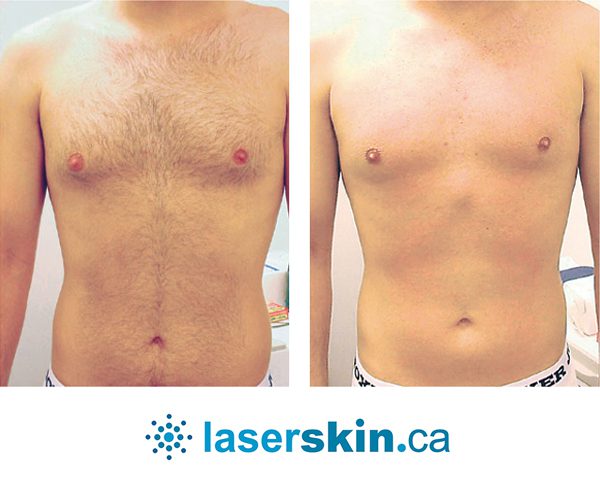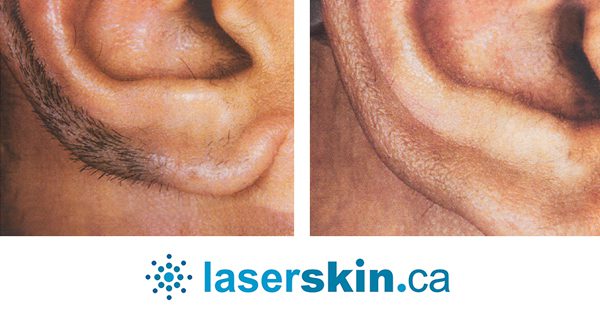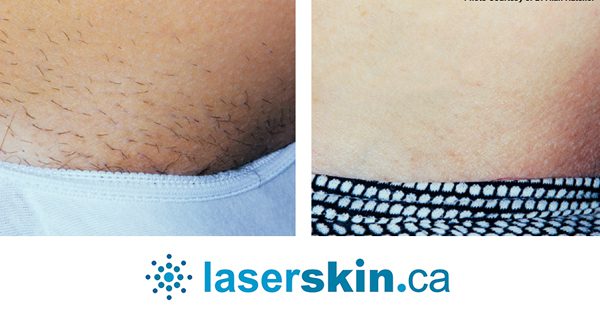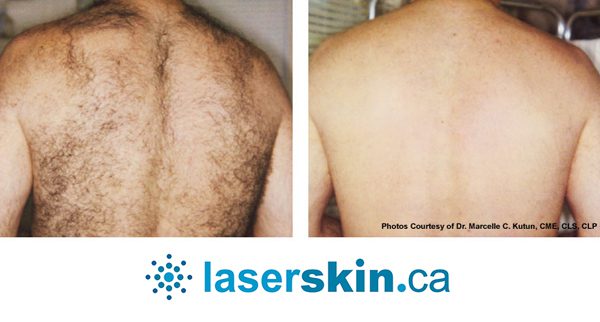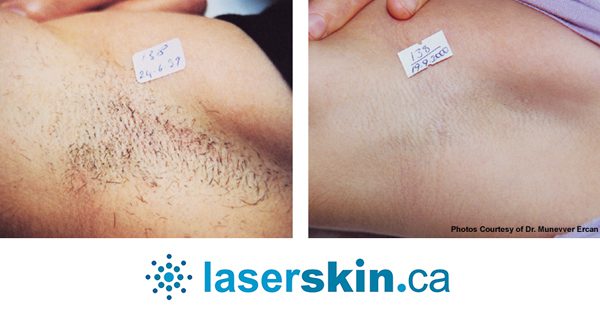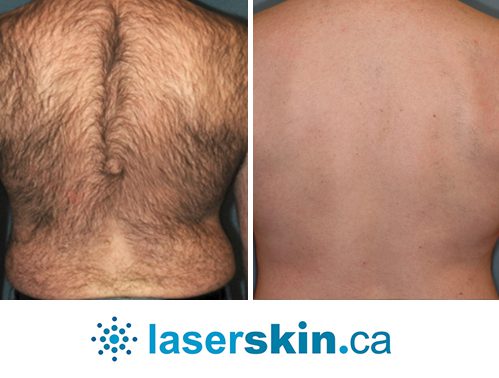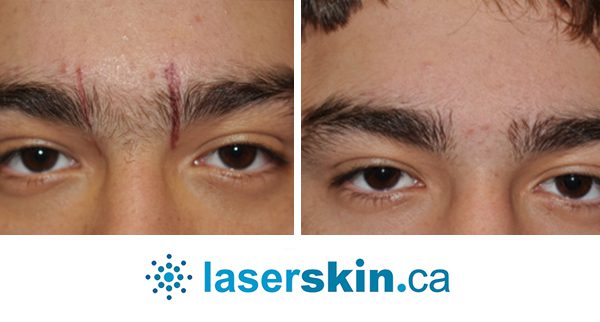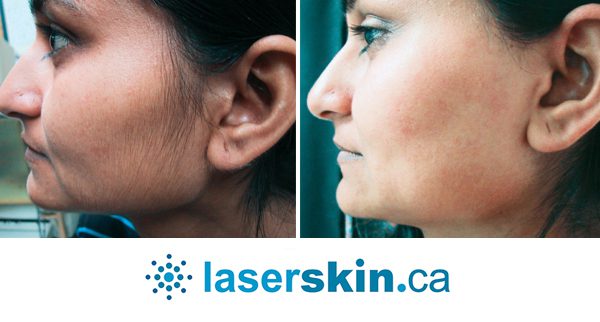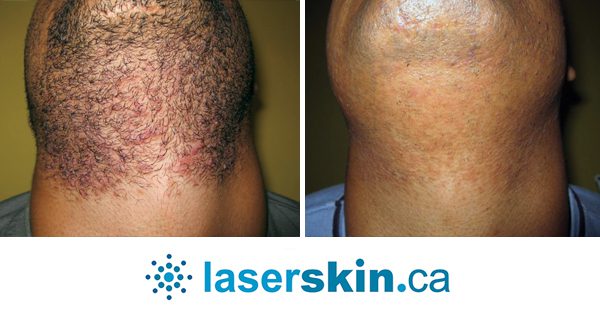 INTRODUCING THE NEW CYNOSURE ELITE IQ™ - BEST LASER HAIR REMOVAL
The Gold Standard Elite iQ Hair Removal™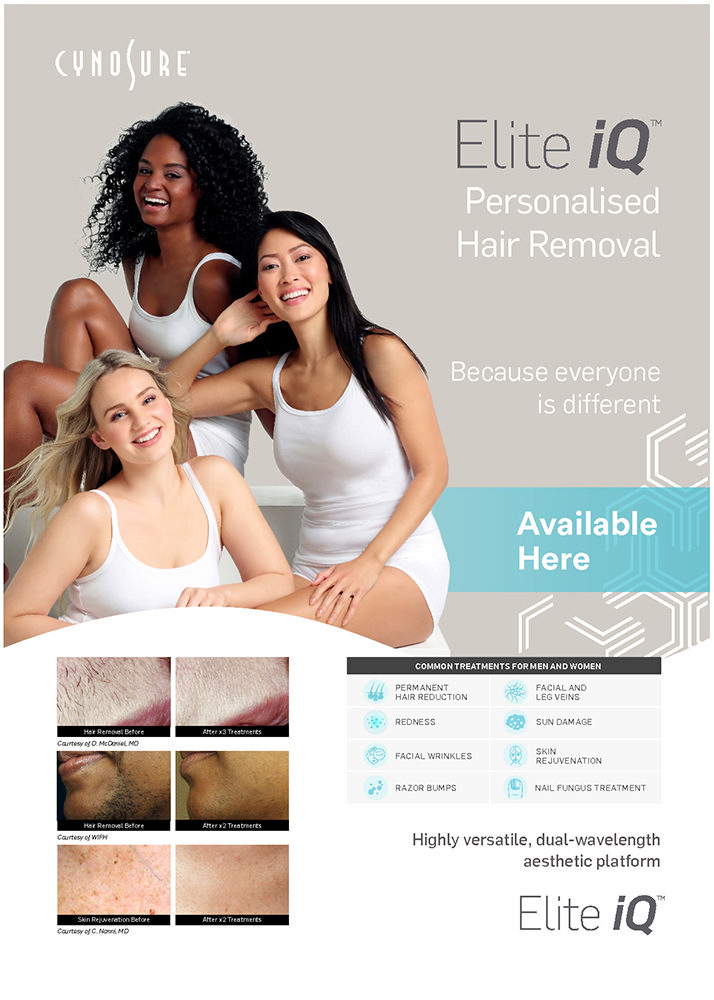 WHICH IS THE BEST LASER HAIR REMOVAL MACHINE?
Both laser machines do an excellent job of permanent hair removal. Both Elite iQ and Soprano are FDA-approved and a gold standard premium for Laser Hair Removal.
VERDIT: Elite iQ Laser
We chose the Elite iQ as our choice for the best laser hair removal machine.  Both machines are great for laser hair removal. Both laser hair removal machines are virtually pain-free with a very high patient satisfaction level. The main benefit of the Elite iQ is the Skintel Melanin Reader which takes the guesswork out of setting up each laser hair removal treatment.  Both machines are manufactured by reputable laser companies. 
However, the final decision came down to the fact the Elite iQ laser offers a greater range of other laser uses, such as treating brown spots, blue facial veins, hyperpigmentation, uneven pigmentation, venous lakes, vascular lesions, and pigmented lesions, and rosacea.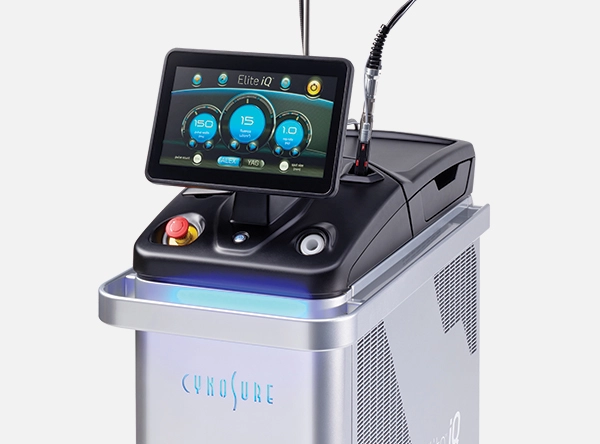 Book Your FREE Consultation Today