The Top 10 Questions Answered About RF Microneedling
Cynosure Potenza is a technologically advanced microneedling device for cosmetic skin treatments, such as fine lines wrinkes, sun damage, skin laxity, acne scars, and stretch marks. It combines RF energy and microneedling to stimulate collagen production and improve skin texture and tone. It has a customizable depth control system, enabling adjustments to the microneedle depth and RF energy intensity to suit the patient's skin type and specific needs.
Cynosure Potenza provides a wide range of treatments for the skin, from reducing wrinkles and acne scars to tightening it and diminishing the visibility of pores. The process involves applying a numbing cream to the treatment area, then using the Potenza device to create tiny openings in the skin and administer RF energy. The procedure is usually comfortably tolerated and does not require a long recovery period.
Cynosure Potenza is a reliable and diverse device for skin rejuvenation, offering secure and satisfactory outcomes for many different kinds of people.microneedling device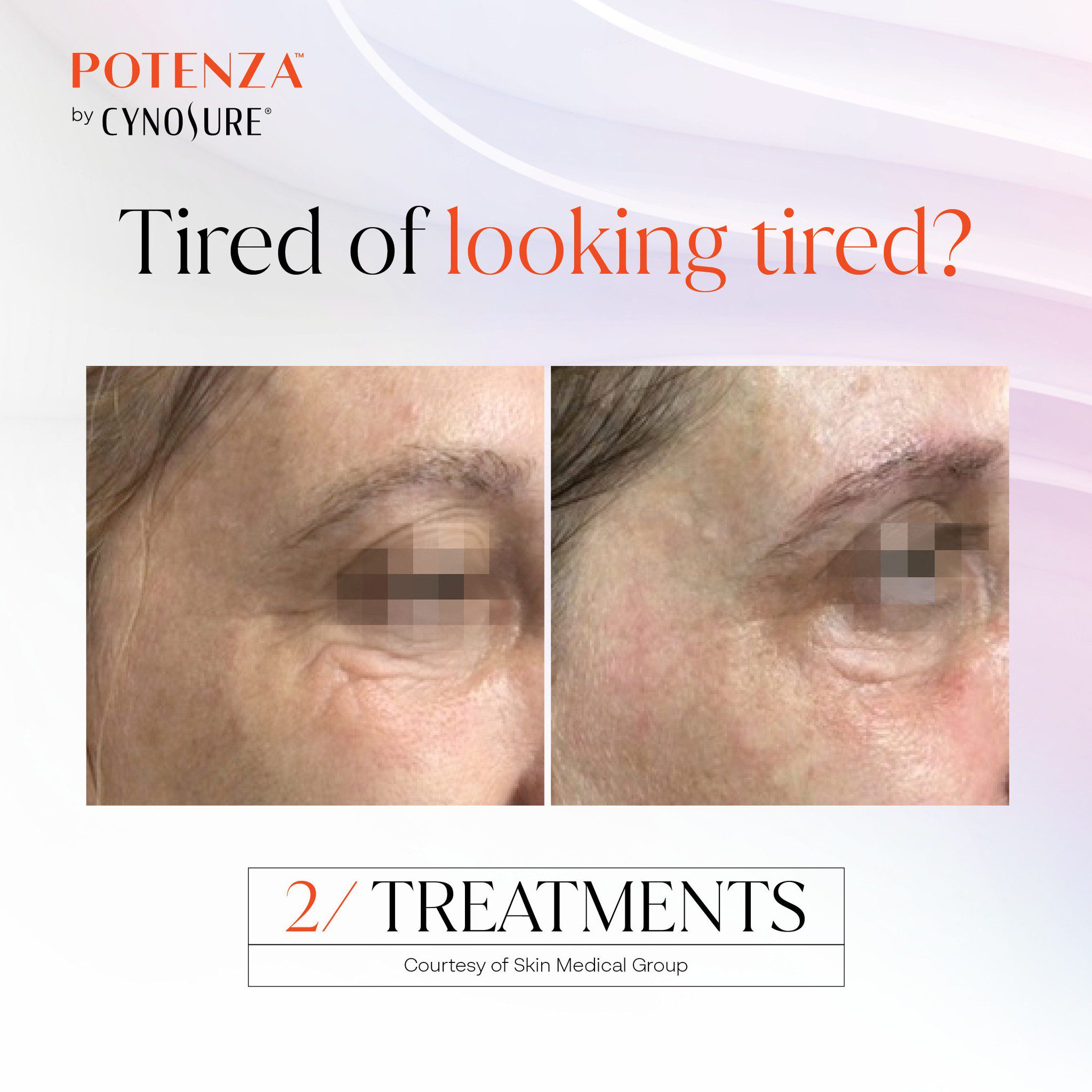 What is RF microneedling?
RF microneedling, also known as collagen induction therapy, is a skincare technique that utilizes a combination of fine needles and radiofrequency energy to improve the look and feel of the skin.
How does radiofrequency microneedling work?
RF microneedling employs miniature needles to puncture the skin and create minuscule pathways, which permits further penetration of radiofrequency energy. This energy then heats up the dermis, boosting the production of collagen and refining the skin's texture.
What are the benefits of RF microneedling?
RF microneedling is a procedure that has been shown to reduce the visibility of wrinkles, acne scarring, discolouration, and irregular skin tone. It can also make the skin firmer and tighter.
Is radiofrequency microneedling painful?
RF microneedling may cause a slight sting, usually compared to the feeling of a rubber band tapping the skin. Despite this, most people find the treatment to be bearable.
Is microneedle RF safe?
RF microneedling, if done by a qualified and experienced practitioner, can be safe, although there are some potential risks and adverse reactions, such as inflammation, puffiness, and bruising. It offers minimal downtime, unlike other invasive procedures.
How many sessions are required for radiofrequency microneedling?
The amount of treatments needed is based on different elements including the intensity of the skin issue, the body part being treated, and what the person is aiming to achieve. Generally, it usually takes 3-6 sessions to get the desired outcome.
How should I prepare for RF microneedling?
It is essential to stay away from sun exposure, self-tanning items, and topical treatments containing retinoids or other irritants a few days before having RF microneedling.
How long does a radiofrequency microneedling session take?
The duration of a RF microneedling procedure varies based on the size of the body part being treated. Minor regions such as the face or neck require minimal time – typically 20 to 30 minutes – while more expansive areas like the abdomen or thighs may take up to an hour.
Can microneedling be done on all skin types?
Most people are able to receive RF microneedling treatments, but certain medical conditions and personal medical histories may make someone ineligible for the procedure.
Can RF microneedling be done on all skin types?
RF microneedling can generally be administered to a wide range of skin types, however there are certain medical backgrounds and skin conditions which may prevent the procedure from being suitable.
How much does radiofrequency microneedling cost?
The price of RF microneedling is not fixed and is determined by factors like the size of the area being treated, the amount of sessions needed, and the provider's qualifications and level of expertise. Generally, one session will cost somewhere between $400 and $1000. At Laser Skin Clinic, we have a current introduction special of only \$397 (reg. $850) for a full facial treatment, or package of three for $1,397.00.
How much is Potenza RF Skin Tightening?
Regular
$850 per single treatment (full face and neck). $2400 for a package of 3.
Current Special $397 +hst. Single Session only.

SAVE $453

$1397 + hst. For a package of 3 ($465 per session).

SAVE OVER $1000
The Top 10 Questions Answered About RF Microneedling