Picosure Laser Tattoo Removal Before and After
In the world of cosmetic surgery and beauty, technology is developing quickly. Picosure Laser is one of the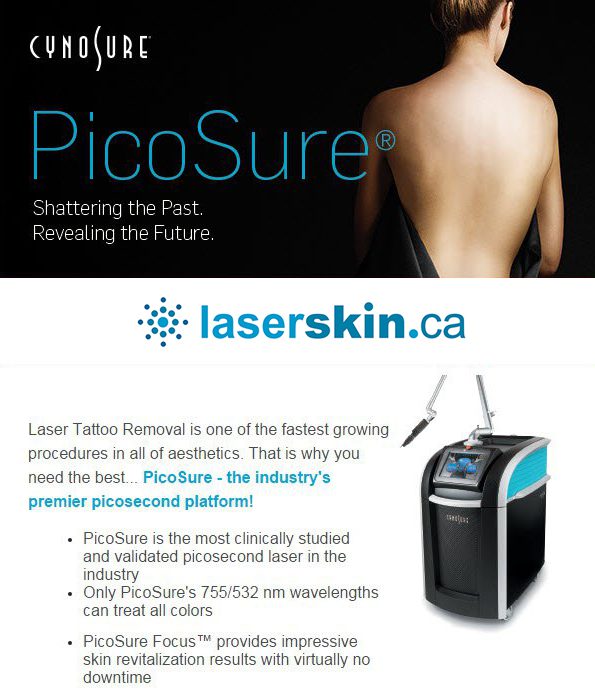 technologies that best exemplifies the advancements that have been made. Unwanted tattoos, premature aging, skin flaws,
acne scarring,
and other issues can make us feel insecure. The PicoSure
laser treats these skin
issues. Everyone has a desire to have skin that is clear, bright, and youthful. If you identify with this, then Picosure
laser technology might offer the treatment
you've been searching for. We offer Picosure laser tattoo removal before and after photos (scroll down). The Picosure laser
tattoo removal
turns laser energy into moderate pressure waves, which trigger cell signaling and initiate the body's natural immunological response. It is non-intrusive, safe, and quick. In addition to the numerous treatment success stories and incredible before-and-after photos, its results are also supported by hard, scientific proof.
PicoSure laser tattoo removal
treats at three wavelengths: 532nm, 755nm, and 1064nm. This makes it perfect for treating pigmentary problems.
PicoSure Tattoo Removal, is it good? 
PicoSure tattoo removal before and after can be done anywhere on the body, PicoSure
laser treatments
can be used to get rid of undesirable tattoos. Due to the high specification of the technique, the tattoo pigments are broken down more quickly, requiring fewer treatments to provide the desired results. Pico lasers can be useful, but no laser can completely
remove the colorful pigments from a tattoo
. The most cutting-edge laser procedure for tattoo removal currently available is the PicoSure laser. Tattoo ink is dissolved using heat by conventional lasers (such as the Q-Switched lasers). The Picosure laser then distributes energy so quickly (in trillionths of a second) that tattoo ink's minute particles vibrate and shatter without scorching nearby tissue, as opposed to creating heat. Less heat means less discomfort and tissue damage.

What areas of the body can PicoSure laser treat?
Face
Neck
Back and lower back
Abdomen/ Stomach
Legs and toes
Arms and fingers
Back of head
Scalp
Ear lobe
Chest/breast/nipple and other locations on the body
Is PicoSure laser the best tattoo removal?
PicoSure laser is generally considered the best tattoo removal treatment
currently available. PicoSure laser's revolutionary technology is incredibly effective and has become the Gold Standard in laser tattoo removal. With this revolutionary technology, an average tattoo can be over 90% cleared in as short as four to eight treatments, whereas the remainder of the old laser technology would result in about 50% clearing and may take up to 20 treatments and a few years. Because there is little chance of heat injury and skin damage, there is also less risk of hypopigmentation, which is seen with more common lasers such as Nd-YAG and Q-switched.
Picosure Laser Tattoo Removal Toronto
To see more photos  of PicoSure laser tattoo removal before and after visit:
https://laserskin.ca/laser-tattoo-removal.
  We offer a FLAT fee Picosure laser tattoo removal of only $250 per session.  This takes the guesswork out of trying to calculate the
cost of your tattoo removal
. You can also visit our main tattoo removal sites, here: 
Tattooregret.ca
and
Tattooremoval.clinic
.